Skip the waiting room.
Get a house call.

Join Today!
Call 1-877-258-8908 (TTY: 711)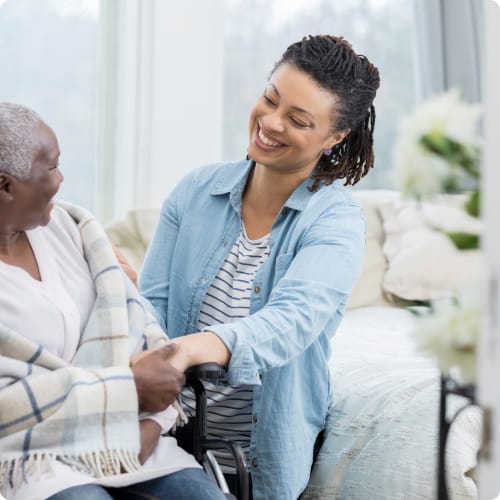 Living with chronic conditions? We can help.
Humana has teamed up with Landmark Health to bring you medical care and coordination through in-home visits from doctors and health practitioners at no additional cost.
Landmark can help you stay home and receive care more comfortably and conveniently. It doesn't replace your primary care doctor or other specialists—you continue to see the providers you know and trust.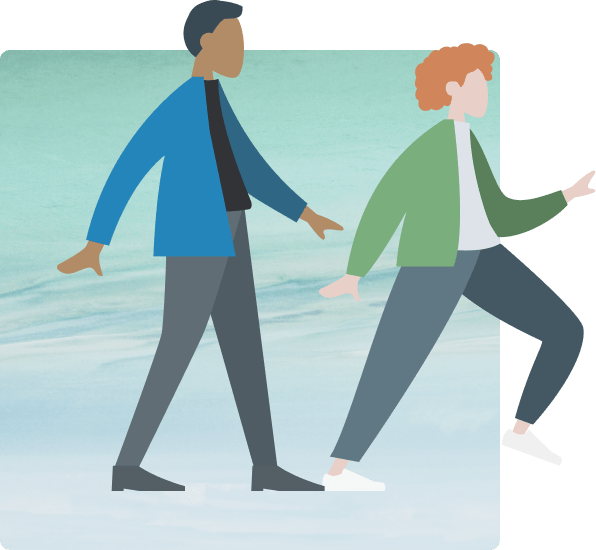 400,000+ house calls and counting.
Landmark is one of the nation's largest healthcare companies focused on in-home medical care for patients with complex, chronic conditions. We're an extra layer of support in the home, available 24/7 – including weekends and holidays.
What is in-home medical care?
Different than home health, Landmark's in-home medical care brings preventative and urgent services to you through a team of doctors, nurse practitioners, pharmacists, dietitians, social workers, and others. We treat conditions like UTIs, cuts, wounds, fever, asthma and much more. We can administer IV fluids in the home, do in-home, medication review, catheter support and beyond.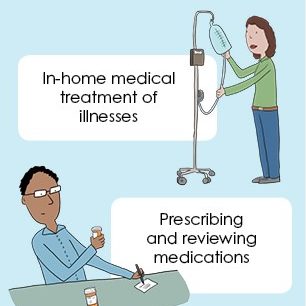 Call today to schedule an in-home visit!
If you have multiple chronic conditions and are enrolled in a Medicare Advantage plan with Humana, you may be eligible for Landmark. Contact us to see if you qualify.
It is important that we treat you fairly. Discrimination is against the law. Humana Inc. and its subsidiaries do not discriminate or exclude people because of their race, color, national origin, age, disability, sex, sexual orientation, gender identity, or religion. Humana complies with all Federal and State Civil Rights laws. This communication does not guarantee benefits and does not indicate all services received will be covered by your plan. Please refer to your Evidence of Coverage or call Customer Service at the number on the back of your Humana ID card to confirm that the service will be covered by your plan.
Language assistance services, free of charge, are available to you. Call 1-877-320-1235 (TTY: 711). Español: Llame al número arriba indicado para recibir servicios gratuitos de asistencia lingüística. 繁體中文 : 撥打上面的電話號碼即可獲得免費語言援助服務.
Please visit Humana.com for additional information. Humana strives to protect your privacy and confidentiality. To learn more about how Humana protects your confidentiality, please see our complete Internet Privacy Statement and our Privacy Practices.
For additional information, please visit Humana.com.
The Landmark program is provided by Landmark Health, LLC and its affiliated medical groups, all independent companies on behalf of Humana.
This information is not a complete description of benefits. For more details, please refer to your Certificate of Coverage or call Member Services at the toll-free number on the back of your Humana member ID card.
Y0040_GHHKQLTEN_2020