Skip the waiting room.
Get a house call.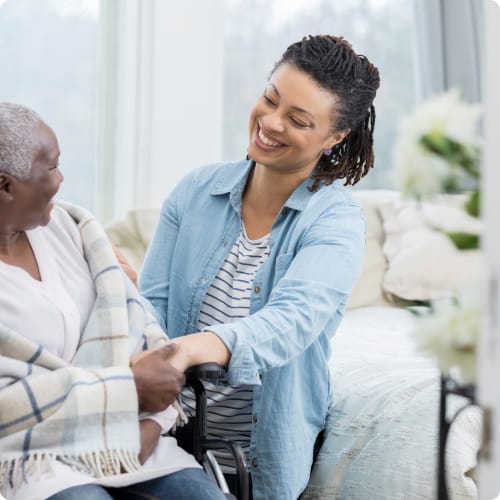 Now the doctor comes to you.
Medical care delivered is more than just convenient. It's personalized care, based on your needs so you can stay well at home. When the provider comes to you, you avoid driving to the doctor's office, spending time in a waiting room, or unnecessary exposure to potential viruses from others. What's more, a house call can last 45 minutes or longer - giving you meaningful one-on-one time with your provider to address all your concerns.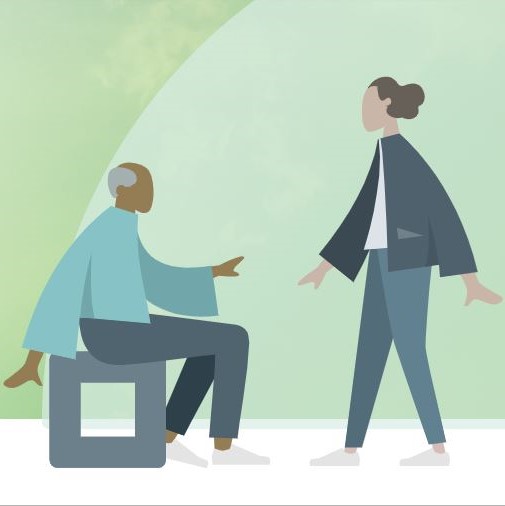 The future of health care is in your home.
As one of the nation's largest value-based, in-home medical groups, our providers are experts in caring for older adults with chronic conditions via house calls, phone visits and video visits. Our telemedicine app allows patients to securely and easily connect with their Landmark providers between in-person visits.
Bringing back the house call.
Up until the 1950's, physician house calls were common in the U.S. Nearly half of doctor visits started with the provider arriving at the patient's front door, little black bag in hand. Today's medical house calls bring modern medicine and healthcare technology into patients' homes.
Learn more about how in-home medical care has evolved.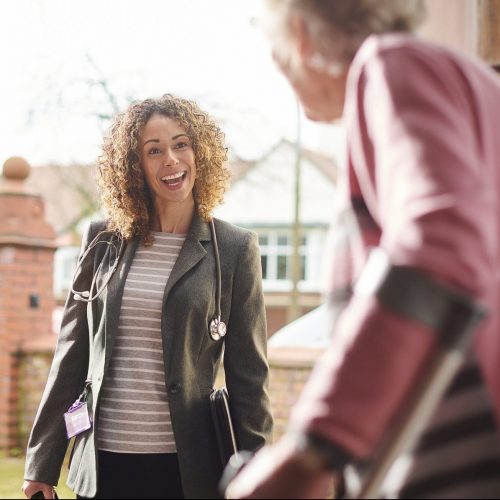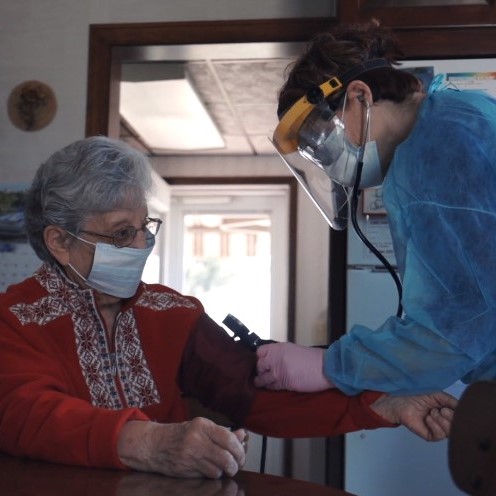 Care in the time of Coronavirus.
Coronavirus has disrupted our lives. Landmark can help keep you connected to your provider, your healthcare community, and stay well and on track with your health goals. We take precautions to help safely care for you in your home, and we are available by phone and video.
Click below to see what an in-home medical visit with a Landmark medical provider looks like.
Interested in Landmark's in-home medical care?
Landmark serves adults, ages 65 and up, with chronic conditions. If you are enrolled in Medicare or Medicare Advantage, we may be able to help you.
Call 1-833-874-2576  or complete the form below and click on "Submit" to learn more about our services in the Kansas City area.
Landmark Health and its affiliated medical groups work with health plans to bring medical, behavioral, palliative and social care to patients living with multiple chronic conditions.
We don't discriminate. Landmark Health and its affiliated medical groups (Landmark) comply with Federal civil rights laws. Landmark does not exclude people or treat them differently because of race, color, national origin, age, disability or sex.
Get help in your language.
Importante: ¿Puede usted leer la información que le dimos? De no ser así, contamos con servicios gratuitos de ayuda con otros idiomas. Llame al: 1-833-364-2886 (TTY: 711).
重要事項:您是否能閱讀我們提供給您的資訊?如果不能,我們可提供免費的語言協助服務。請致電:1-833-364-2886 (TTY 聽力及語言障礙專線:711)。
Quan trọng: Quý vị có thể đọc thông tin chúng tôi cung cấp không? Nếu không, chúng tôi có dịch vụ hỗ trợ ngôn ngữ miễn phí cho quý vị. Xin Vui Lòng Gọi: 1-833-364-2886 (TTY: 711).
Important : Pouvez-vous lire les informations que nous vous avons envoyées ? Si la réponse est non, nos services gratuits d'assistance linguistique peuvent vous être utiles. Appelez le : 1-833-364-2886 (téléscripteur : 711).
Importante: Consegue ler as informações que lhe fornecemos? Se não consegue, nós temos serviços grátis de assistência para diversos idiomas. Telefone para: 1-833-364-2886 (TTY: 711).
Visit landmarkhealth.org for additional information on our Website Privacy Policy, CCPA Privacy Policy, CCPA Privacy Notice, and Notice of Privacy Practices.