Senior Vice President of Growth
Nate Aumock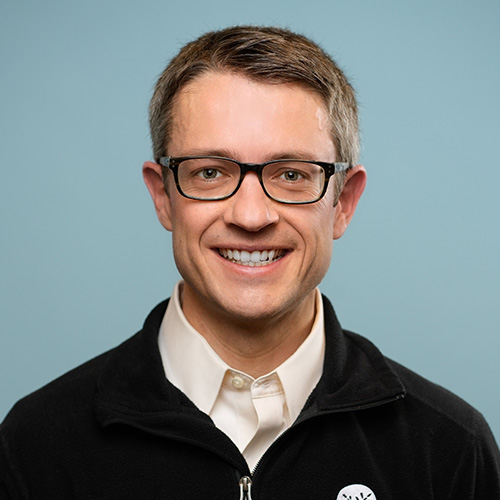 "I'm proud and excited by the work Landmark does to transform care in the communities we serve. I'm energized when I come to work every day by the opportunities to expand access to the Landmark model of care for our complex, chronically ill patients. I truly enjoy sharing the story of the impact we have created with our patients, our team and our clients."
About Nate Aumock.
Nate is the Senior Vice President of Growth for Landmark Health.
Nate joined Landmark in 2017 as Sr. Director of Business Development. He is responsible for establishing new partnerships to expand access to the Landmark clinical model. More recently, Nate was the founding Vice President of Strategic Account Management for Landmark. This role involved building a team responsible for supporting Landmark's existing client contracts including support for communication of the Landmark value story, client expansions, contract renewals and contract settlements. In this role, Nate was also responsible for Landmark provider licensing and credentialing efforts.
Prior to Landmark, Nate was Director of Contracting at HealthCare Partners. In this role, he focused on payor contracting including negotiation of global risk capitated, delegated contracts and pursuit of new value-based contracts/products for the Commercial segment.
Nate received a bachelor's degree in chemical engineering from the University of Wisconsin and both a master's degree in chemical engineering practice and a doctoral degree in chemical engineering from the Massachusetts Institute of Technology. Nate resides in Los Angeles, California with his wife and three young children.