January 9, 2020
Announcing Our New Logo!
Learn about the reason behind Landmark's new logo!
Over the past five years, Landmark has quickly moved from a small start-up to a high-growth company. Through our work with patients, caregivers, community providers, health plans and other partners, we positively impacted thousands of people's lives.
A Philosophy of Continuous Improvement
Over time, we continue to improve and evolve our clinical teams, operations and services. It is important to us that our logo evolves with us, to reflect who we are today.
The Reasons Behind the Visual Evolution
As shown in the graphic below, our new logo reflects our soft patient touch, our strength and stability, our innovative approach to health care, and the hopefulness that our in-home medical services bring to patients. The simpler design also makes the logo easier to discern for patients who have visual impairment.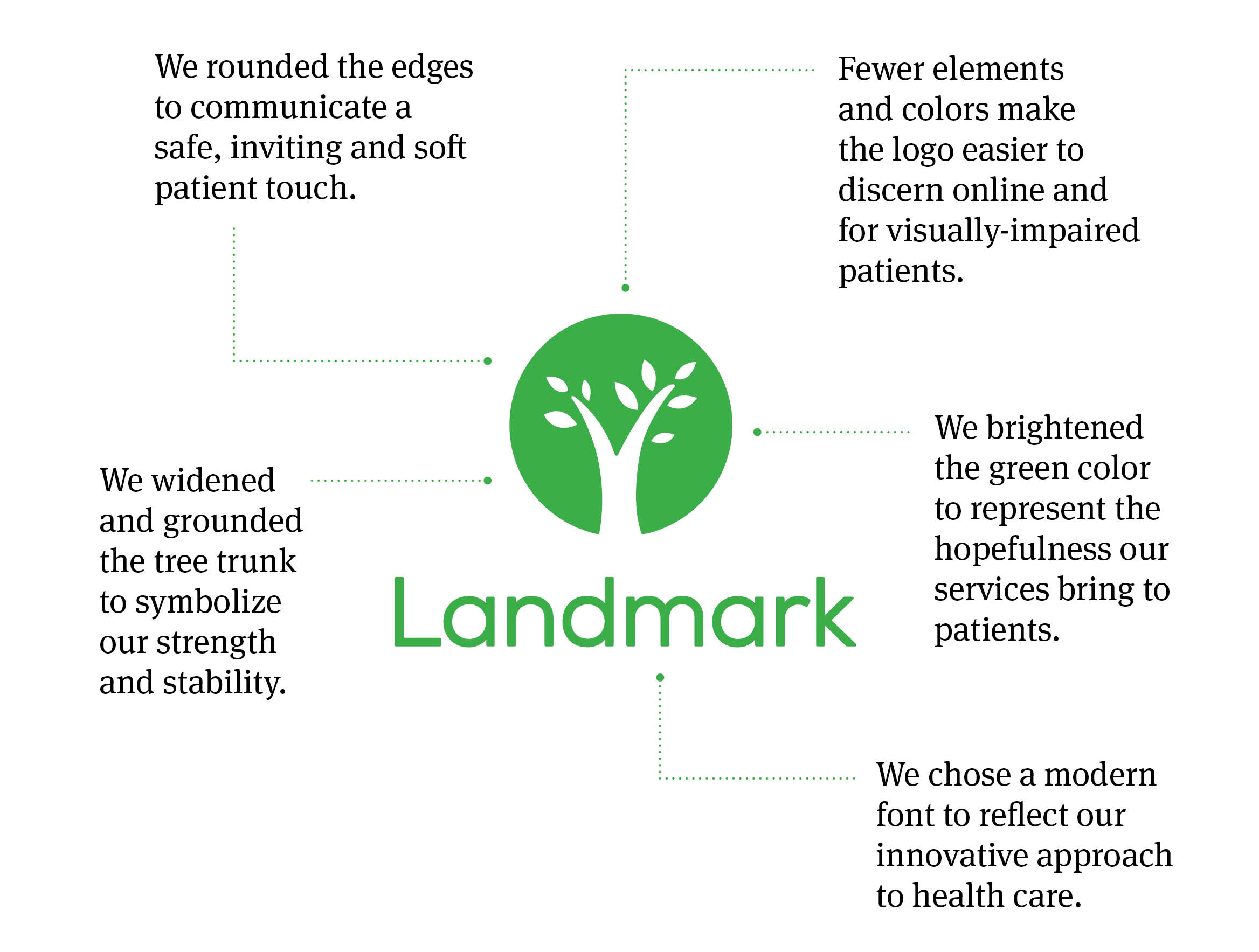 We are delighted to unveil our new logo and kick off its use at the turn of the decade! Happy New Year to all our many patients, caregivers, and partners across the U.S.