November 2, 2018
How Caregivers Benefit from Landmark Services
Sometimes caregivers appreciate Landmark services as much as the patients themselves do.
That is the case with the Diana family. Peter Diana and his sister, Marcella (Diana) Thompkins, share the responsibility of caring for their elderly parents, who are close to 90 years old. Both Peter and Marcella live over an hour from their parents' home, making an already challenging situation more difficult and time consuming.
An Unlikely Beginning
Even with this challenging situation, the Diana siblings were reluctant to begin using Landmark for their parents, because it seemed too good to be true. Marcella said, "Landmark called us several times and told us it was free, and that they'd come to our parents' house. We didn't believe it."
Then one day, their dad passed out from dehydration, and they called the ambulance. "At that very moment, Landmark called, just by chance, and asked us if they could help. We said, 'absolutely.' That is how the ball started rolling."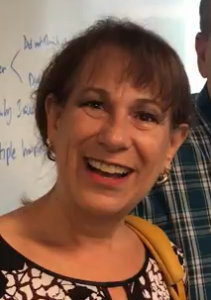 "Landmark has been sent by God." – Marcella Thompkins, Caregiver of Landmark Patients
An Integral Part of the Care Plan
And ever since that day, Landmark has been an integral part of the Dianas' care plan. When Landmark began providing services, Peter and Marcella could no longer drive their parents places because they were almost completely immobile. Each time they needed to bring their parents to a routine doctor visit, they needed to call an ambulance service. "Landmark coming to our parents' home saves time, aggravation, and money. Our Landmark doctor is amazing. We also do a lot with Landmark over the phone," said Marcella.
Peter explained that Landmark providers have built trust with them. "At first, my sister and I went to my parents' house for Landmark visits, just to make sure everything went okay. Now my parents are familiar with Landmark, and my sister and I don't need to be there for appointments at the house. There is a real comfort level and trust level with Landmark that builds over time. This is important for my parents, but also important to my sister and me."
Invaluable Services
Like many elderly people, the Dianas have multiple chronic and acute conditions, such as nutrition issues, diabetes, low blood pressure, dehydration, UTIs, and Alzheimers.
Peter stated, "Our Landmark physician comes to the house for checkups and urgent visits. This service is invaluable. And the Landmark social worker contacts us about other services available for my parents in the community."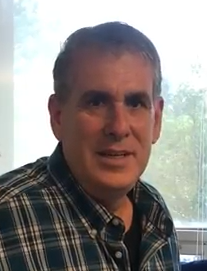 "Everybody from the Landmark secretary to the general manager has been so helpful. We talk to Landmark at least once every week or ten days about some aspect of my parents' care." 

– Peter Diana, Caregiver of Landmark Patients
Peter added, "When my mom went to the hospital recently, Landmark came to visit at their home within a week of discharge. They made recommendations, talked to their home health aide, and reviewed discharge papers. They recommended a visit from the podiatrist and an eye check."
Healthcare Support Means Satisfied Caregivers
Peter said, "My sister and I are completely satisfied with the care Landmark gives to my parents. If one of my parents were to get sick tomorrow, we feel we have someone we can call. Someone who will set up physical therapy, or make recommendations like they did with my parents' new stair lift. Landmark offers support, that that's certainly what we're getting. We're very happy with it."
"We are not expecting major improvements with my parents at their age, but the physical therapy Landmark recommended for my mom has created some improvement in her mobility. It means so much that there is someone we can call for help."
The information provided herein is intended for your general knowledge only and is not a substitute for professional medical advice or treatment for specific medical conditions. You should not use this information to diagnose or treat a health problem or disease without consulting with a qualified healthcare provider. Please consult your healthcare provider with any questions or concerns you may have regarding your condition.