February 15, 2021
Landmark 2020 Caregiver Award Recipient
Blanca Castillo is named the recipient of the 2020 Landmark Caregiver Award.
Blanca Castillo began caring for Maria Calderon six years ago through In-home Support Services. Blanca cares for Maria during the daytime, Monday through Friday.
Every morning, Blanca and Maria have breakfast and coffee together, and catch up from the day before. They love to watch and talk about telenovelas. They talk about their lives and their kids. Blanca says, "People think it's just a job, but our relationship is more than a caregiver and a client."
"The best part about caring for Maria is that I got to meet her. Maria and her family are like a second family to me," Blanca says.
The hardest part of caring for Maria is seeing her lose some abilities. Blanca says, "She used to be able to do things like cook or go up the stairs when I first started, but she no longer can. I try to help more and be understanding. Her mind is still strong."
"It's not just providing care. I really enjoy being with her. She's a special person to me," Blanca says.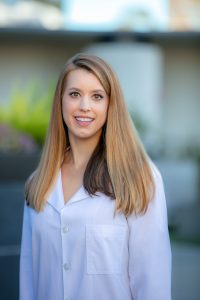 "Blanca is one of the most caring and compassionate caregivers I have had the privilege of getting to know. Blanca cares for Maria as she would her own mother." – Taylor Cwiertniewicz, Landmark Provider