November 5, 2019
A Day in the Life of a Behavioral Health Specialist
Maura DeWandler, NP shares about the importance of providing behavioral/mental health support to patients.
When thinking of medical care, behavioral health is not often the first thing that comes to mind. However, behavioral health, the scientific study of the emotions, behaviors and biology relating to a person's mental well-being, their ability to function in everyday life and their concept of self, is an integral piece of Landmark's in-home medical care. Behavioral Health Manager, Maura DeWandler, NP understands the importance of behavioral health support.
DeWandler joined Landmark in 2017 as a Behavioral Health Advanced Practice Provider. In her current role, she oversees a behavioral health team, visits patients in their homes and works with the care team in Buffalo, New York market to ensure patients are receiving the best care for both their physical and mental needs.
Patient Care
Each morning, DeWandler begins her day with a behavioral health huddle call. The behavioral health providers, nurse care manager, social workers and care coordinator convene to review behavioral health referrals and delegate referrals to the appropriate team member. DeWandler explains, "We collaborate as a team on difficult cases, communicate updates and close the loop on past calls."
After the morning huddle, DeWandler begins patient visits. During her time with patients, she conducts comprehensive assessments for mood, thought and substance use disorders and discusses psychiatric medication management. She uses tools like the Mini-Cog to assess cognitive function and reaches out to primary care providers to recommend further neurological testing if there is a concern.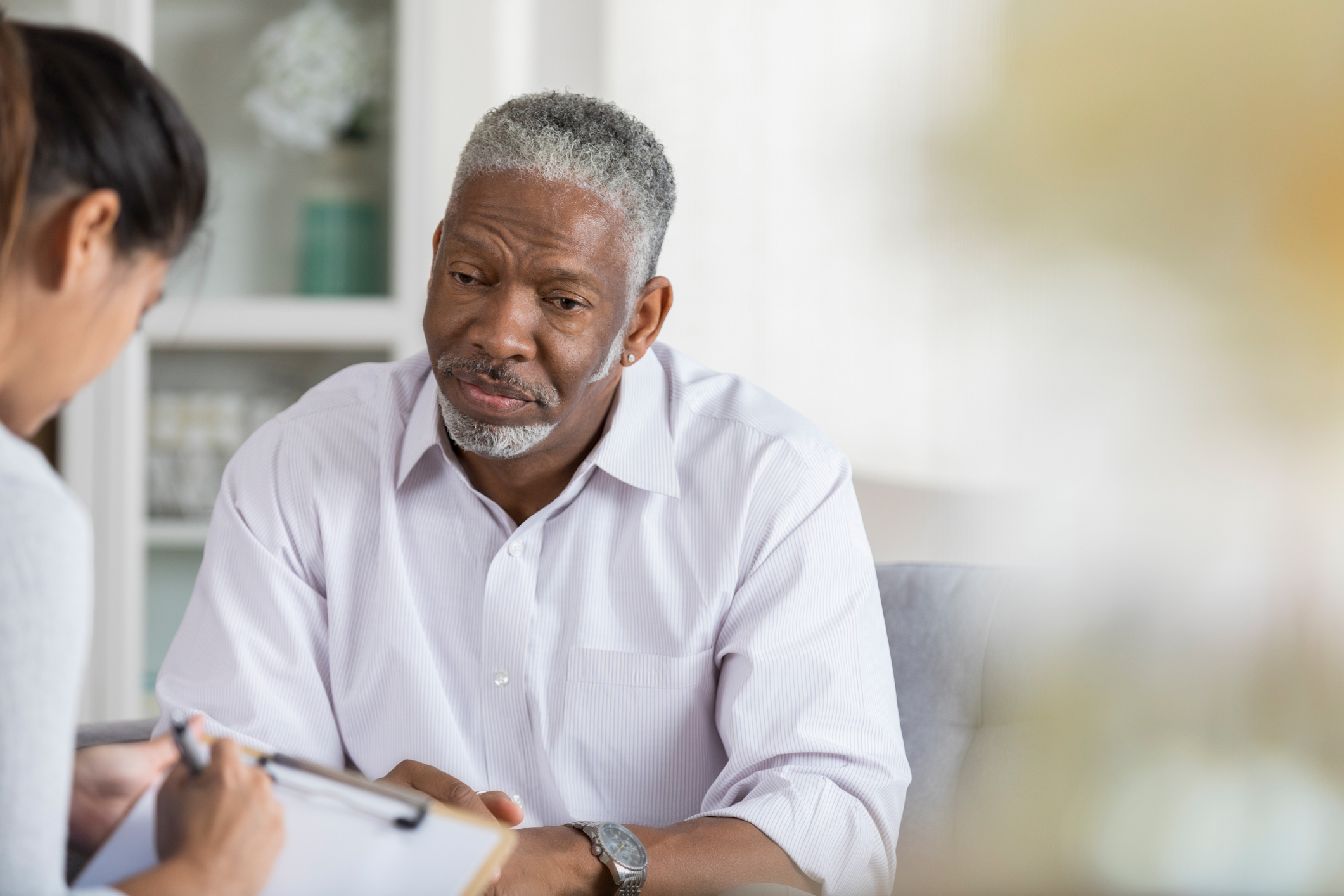 "Another important aspect of patient visits is providing brief supportive counseling and motivational interviewing. Many patients struggle with anxiety and depression so active listening, validation, reflection, and empathy are essential in the art of behavioral health care," DeWandler describes. "For Landmark patients with dementia, we address behavioral and functional disturbances, sundowning and delirium, as well as provide family education and support," she continues.
Throughout her day, DeWandler returns patient and caregiver phone calls and completes urgent visits as needed. As a manager, she mentors Behavioral Health Advanced Practice Providers, does ride-alongs with new team members, helps with onboarding and orienting, performs chart audits, and assists the care team in developing best care strategies for their patients.
The Importance of Behavioral Health Support
Behavioral health is just as important as physical health to the Landmark care team. DeWandler explains, "At Landmark, we do what's right even when it's not easy. If we want to provide transformative care, we have to go beyond physical ailments and treat the whole person."
The entire care team is invested in the behavioral health of their patients. "We all play an integral role in the behavioral health of our patients; it doesn't start or end with me or the rest of the behavioral health team. We all must be emotionally present for our patients and focus on the whole person" says DeWandler. "All care team members play a role in managing their patients' behavioral health needs and escalating a referral to the behavioral health team when necessary," she explains.
Reflecting on her role, DeWandler shares, "I'm so privileged and honored to get to share in the resilience and hope my patients have. The intimacy I'm allowed in hearing their stories and the hardships they've overcome is so inspiring. Being a part of their healing is an honor."