March 7, 2023
Social Work Breaks Barriers
The month of March is a time we celebrate the social work profession.
By: Lisa Vitucci, LCSW-R, Director, Social Care
The month of March is a time we celebrate the social work profession. The theme for Social Work Month 2023 is Social Work Breaks Barriers.
Social workers are highly skilled clinicians that work in a variety of fields. Here at Landmark, social workers are master's prepared clinicians that are part of our interdisciplinary team working together to care for our patients and caregivers. Social workers provide the "gift" of empowerment and self-determination to the people we serve. Yes – a gift! Social workers believe in the inherent dignity and worth of a person, their resiliency and setting meaningful, personal goals related to their healthcare so that they can live their lives as they choose.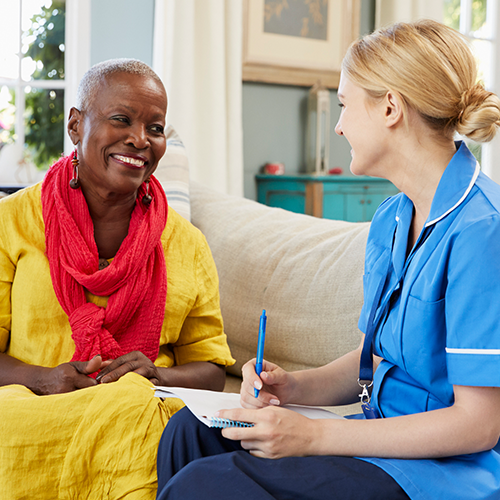 According to SocialWorkers.gov, social work is one of the fastest growing professions in the United States, with an expected 800,000 social workers joining the profession by 2030.
"More than 700,000 social workers nationwide entered the profession because they have a strong desire to assist those in need and make our communities, our nation, and our world a better place for all," according to SocialWorker.com. "For generations, social workers have broken barriers to help people live better lives, and they continue to break barriers by empowering people in tough situations."
To learn more about social workers and social work month, check out the National Association of Social Worker's website. Also, make sure to keep an eye on the Landmark Health career page.