March 3, 2022
Social Work Supports Independence
Landmark social worker Lena Johnson discusses how social workers advocate for patient independence. By: Lena Johnson, MSW, LICSW, Social Work Supervisor
March is a time to recognize the field of social work in healthcare. Landmark has an amazing team of social workers who are an important part of Landmark's care team. Landmark social workers complete patient assessments to identify areas of need. They empower patients to be the owner of their health care. Partnering with patients to set personalized goals is the hallmark of Landmark social work services. This partnership allows the patient to remain independent and improve their quality of life.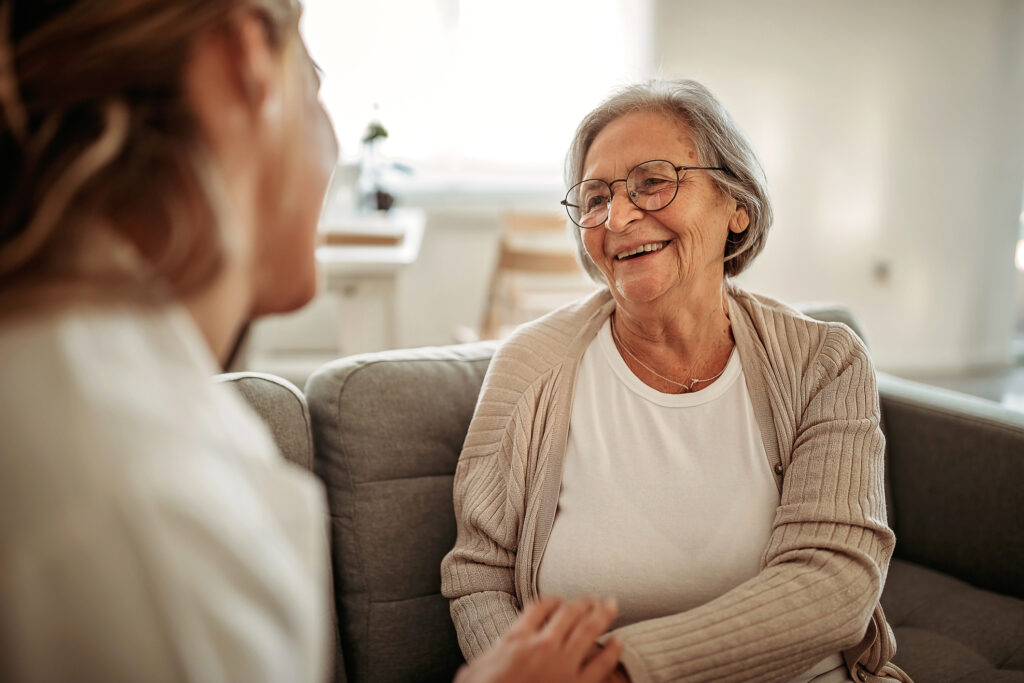 Social work ethics are the guide for how social workers approach their work. The ethical standard, "Social workers respect the inherent dignity and worth of the person," stands out. Simply put – this ethic states the importance of each individual's right to independence.
Patient Story: Advocating for Independence
The Landmark social work team had the opportunity to work with Joe* to help him regain his independence. Joe was referred to the Landmark social work team after losing his independent housing. When the Landmark social worker met with Joe, he expressed feeling sad and hopeless. When asked about his goals, Joe said he wanted to cook his own food and have his own apartment.
The social worker collaborated with Joe's care team to determine if there was a way to support safe living, care needs and independence. The social worker was able to advocate for Joe's goal of independent living.
The social worker collaborated with community resources such as Medicaid-appointed social workers and low-income housing agencies. While it took some time to locate housing, Joe was able to move into a different living environment with caregiver support. His mental health and wellbeing immediately improved. Joe once again felt in control of his life and healthcare.
*Patient name changed to protect the patient identity.
If you are a Landmark patient interested in social work support, ask your Landmark provider if social work may be a good fit for you.