UnitedHealthcare and Landmark Health bring care to you at home.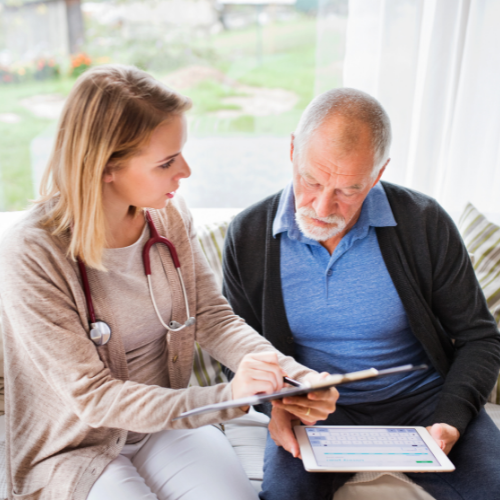 Landmark Health: In-Home Medical Care
UnitedHealthcare® has teamed up with Landmark to bring in-home medical care to eligible Medicare Advantage members.
Health Care that Comes to You
When you don't feel well, you may be able to stay home. Have the Landmark provider come to you. Landmark offers extra support at home from a team of local doctors, advanced practice providers, pharmacists, social workers and more. You will continue to see the providers you know and trust, including your primary care provider.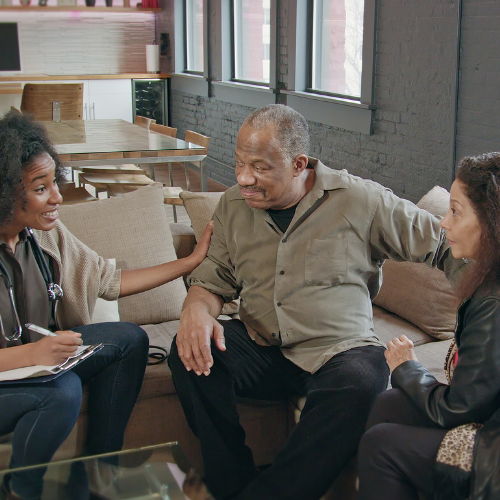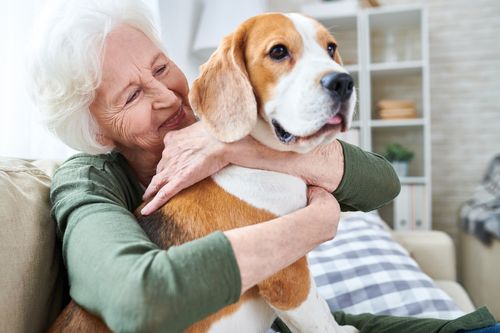 Landmark Services
Landmark brings care to you in person, over the phone or through video. Landmark is available at any time of the day or night, including when your regular provider's office is closed.
Visits are based on your needs and your schedule. Landmark offers:
• In-home medical, mental health, and social care
• Urgent care visits
• Routine visits
• Hospital post-discharge visits
• 24/7 telephone support
You can call Landmark for help with concerns, such as:
• Cuts, wounds, and rashes
• Fevers, colds, pneumonia, upper respiratory infections
• Urinary tract infections
• IV fluids, IV medications, catheter insertion/removal
Landmark can also check your home for fall hazards and other safety concerns. Our goal is to help you stay independent at home for as long as possible.
Eligibility
You may be eligible for Landmark's services if you have multiple chronic conditions, such as cancer, chronic kidney disease, coronary heart disease, diabetes, pulmonary disease and more.
DISCLAIMER
Other providers are available in UnitedHealthcare's network. Landmark may contract with other plans.
You may have a copay or a co-insurance; same as you would pay if you were to see your PCP.
UnitedHealthcare Dual Complete® is a health plan that contracts with both Medicare and the Minnesota Medical Assistance (Medicaid) program to provide benefits of both programs to enrollees. Enrollment in UnitedHealthcare Dual Complete® depends on contract renewal.
Plans are insured through UnitedHealthcare Insurance Company or one of its affiliated companies, a Medicare Advantage organization with a Medicare contract. Enrollment in the plan depends on the plan's contract renewal with Medicare.
Landmark services are provided by Landmark Health, LLC and its affiliated medical groups, part of Optum and the UnitedHealth Group family of businesses on behalf of UnitedHealthcare.
Landmark Health may not be available in all areas. If you are experiencing a medical emergency, please call 911 for emergency medical help.