May 17, 2022
Diabetes-Friendly Recipe: Greek Bean Salad
Try this simple diabetes-friendly recipe!
This is an article from our Spring 2022 Patient Newsletter. Download the entire newsletter below to hear a patient story, learn about the importance of medication adherence, a reminder to call Landmark first, and more!
Research shows that the healthiest and longest living communities regularly eat beans, peas, and lentils. They are an excellent source of protein, fiber, antioxidants, vitamins and minerals. As an added bonus, beans help to stabilize blood sugar levels, and keep you feeling full from one meal to the next.
Try this simple, no-cook recipe to get more beans into your daily diet!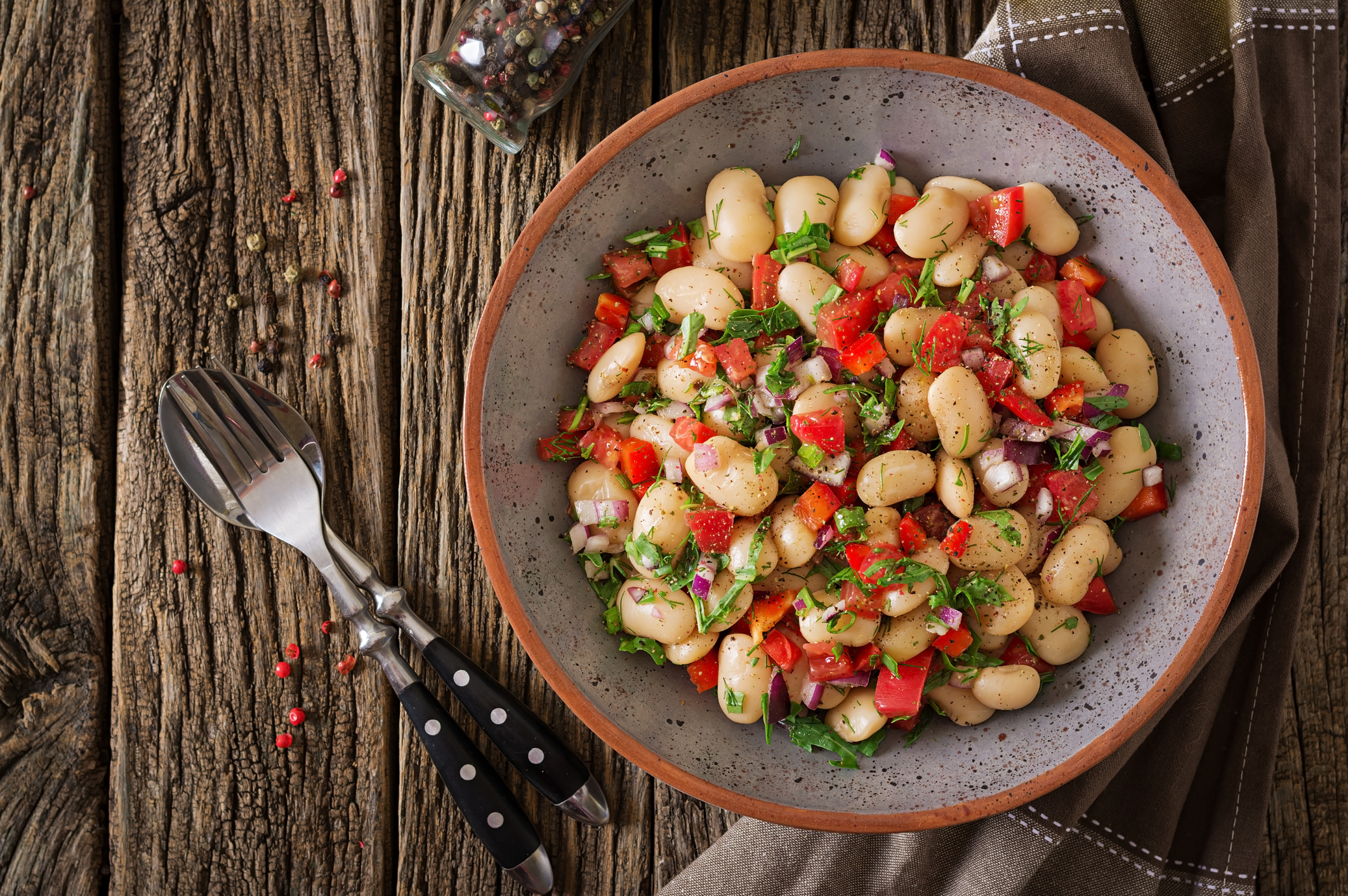 Greek Bean Salad
Ingredients:
1 (15.5-oz) can cannellini beans (rinsed and drained)
1 cup grape tomatoes (cut in half)
¼ cup diced red onion
¼ cup diced green bell pepper
¼ cup crumbled reduced-fat feta cheese
6 Kalamata olives (pitted and chopped)
¼ cup red wine vinegar
¼ cup olive oil
½ tsp dried oregano
¼ tsp black pepper
Directions:
In a medium salad bowl, combine the beans, tomatoes, onion, bell pepper, feta cheese, and olives.
In a small bowl, whisk together the vinegar, olive oil, oregano, and black pepper. Pour the dressing over the salad ingredients and mix to coat. Serve cold.
Click here to download the Spring 2022 Landmark Patient Newsletter.
Source: The Diabetes Cookbook. Recipe Credit: Lara Rondinelli Hamilton, RD, LDN, CDE and Jennifer Bucko Lamplough.