April 16, 2019
Conversations As We Age: Understanding Urinary Incontinence
Urinary incontinence is a common problem for both men and women, especially as we age.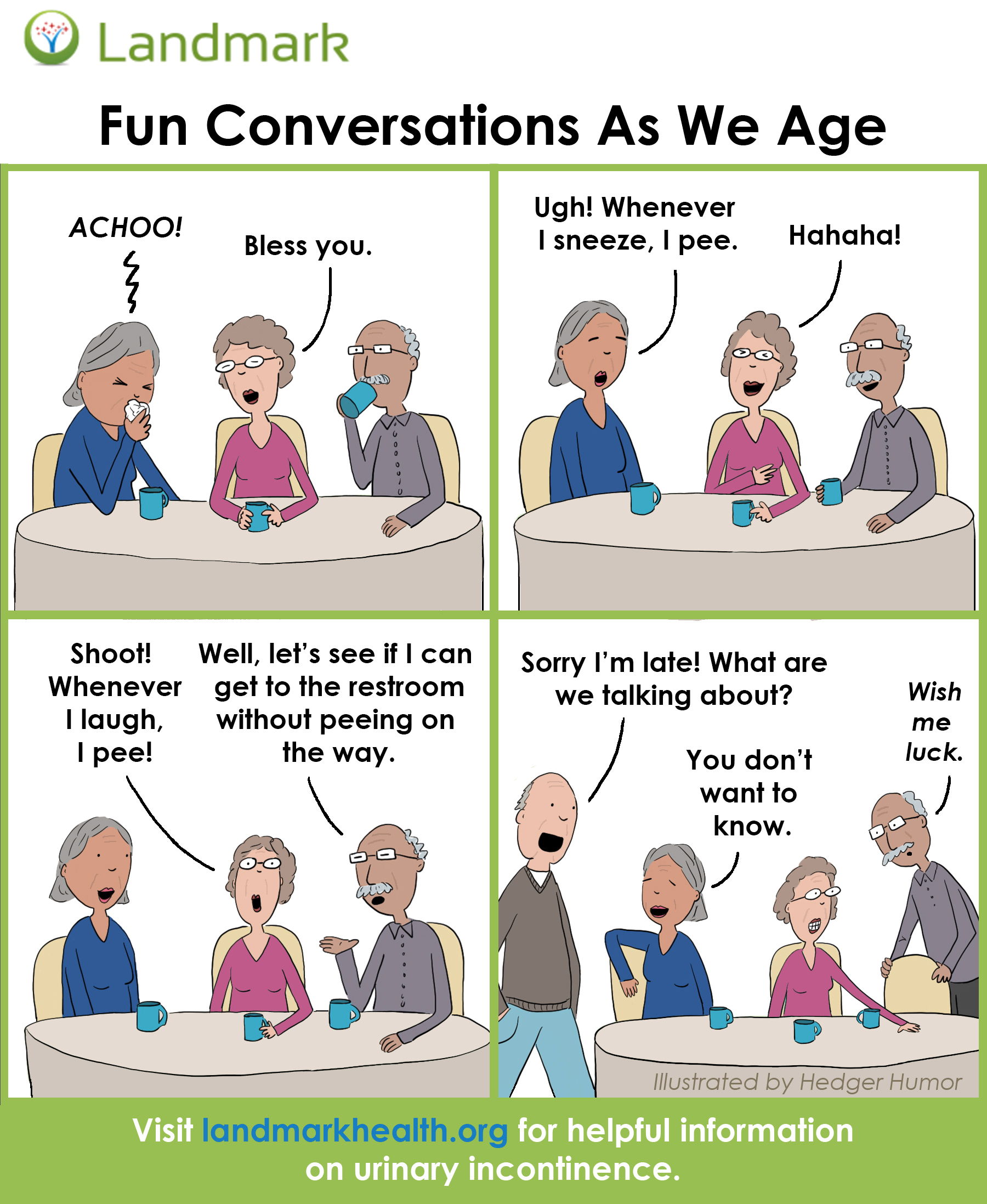 Loss of bladder control can cause embarrassment, physical problems, and if untreated, can lead to feelings of depression. Urinary incontinence can be only a slight leak when sneezing, coughing, or laughing—or as severe as complete loss of urination control. Urinary incontinence can often be improved with medical treatments and lifestyle changes.
Loss of bladder control can impact your quality of life, and can sometimes be a sign of a more serious issue. There are many potential risk factors for urinary incontinence, and these should be discussed with your doctor. Some easily treatable medical conditions can contribute to leaking urine, such as urinary tract infection and constipation. Some food and drinks can make existing urinary incontinence worse, such as alcohol, caffeine, and artificial sweeteners. Some prescription medications can also contribute to urinary incontinence.
Left untreated, urinary incontinence can cause emergency room visits due to falls, urinary tract infections, and skin breakdown which can lead to infection. There can also be social impacts, including affects on your work and personal relationships.
By staying at a healthy weight, avoiding smoking, and eating more fiber, you can help prevent bladder control issues.
If you experience urinary incontinence, discuss your symptoms with your doctor. He or she can help you by teaching you simple pelvic floor exercises, by prescribing or adjusting current medications, and by giving you advice on lifestyle modifications. As a last option, there are surgical interventions.
Learn more by reading and downloading our Urinary Incontinence teaching sheet below.
The information provided herein is intended for your general knowledge only and is not a substitute for professional medical advice or treatment for specific medical conditions. You should not use this information to diagnose or treat a health problem or disease without consulting with a qualified healthcare provider. Please consult your healthcare provider with any questions or concerns you may have regarding your condition. If you have any questions or concerns, contact your Landmark provider or primary care physician.