August 4, 2022
Get to Know Your Local Pharmacist
Pharmacists provide valuable information and should be considered important members of your health care team
This article first appeared on Next Avenue.
My throat is sore, I'm coughing, and my nose is running more quickly than a triathlon athlete. I've taken an at-home COVID test and it's negative, as was the one I took yesterday.
I have an upper respiratory infection, aka a cold.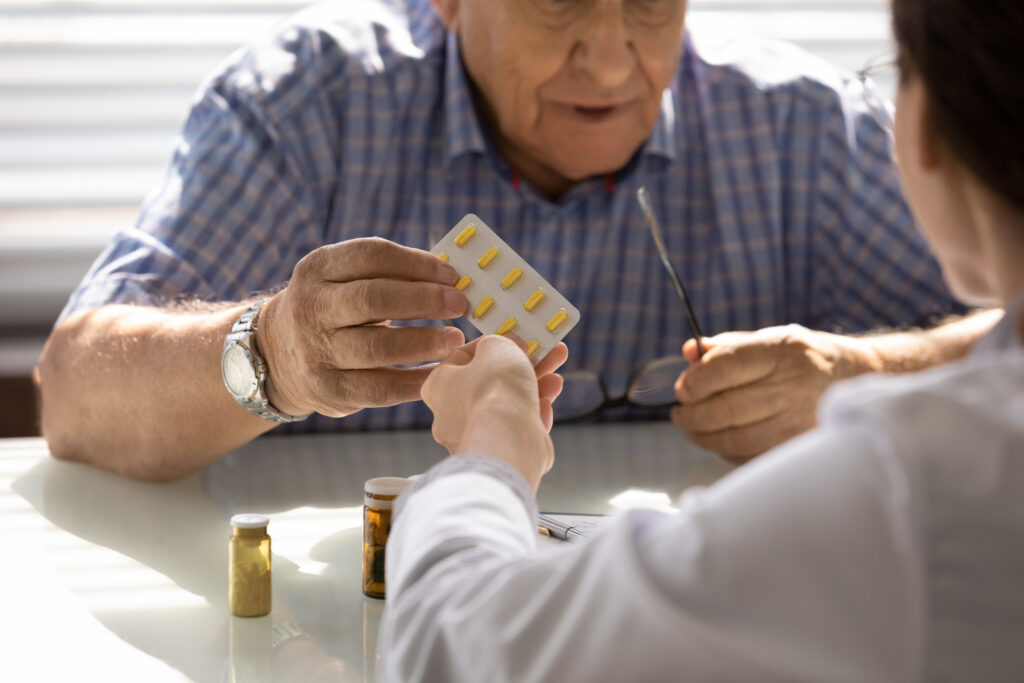 At the pharmacy I stand, flummoxed, in front of the product-laden shelves. Even though I've sneezed and sniffled my way through a zillion colds in my lifetime, I have no idea what will help me feel better.
"We educate patients on ways to optimize their health and wellness and to manage chronic illnesses."
I ask to speak to the pharmacist, and soon, a woman in a white jacket asks how she can help. I list my symptoms and she asks, "Do you have any medical problems? Do you take any medications?"
I mention the three prescription drugs I take, and she reels off the name of a few OTC possibilities — a decongestant, an expectorant and a mentholated lozenge, and then adds, "Research shows that zinc or vitamin C or foods containing phytochemicals such as garlic or ginger may help to shorten a cold." I thank her.
Did you think that all pharmacists do is dispense medications, communicate with health care providers and argue with insurance companies? Me too.
'Important Members of Your Health Care Team'
"We are important members of your health care team," says Rohit Moghe, a pharmacist at Quality Health Alliance at St. Mary Medical Center in Langhorne, Pennsylvania.
"Besides the standard functions that most people know we perform, we educate patients on ways to optimize their health and wellness and to manage chronic illnesses; we take numerous steps to ensure patient safety; we monitor medication regimens and polypharmacy to look for potential or actual dangerous drug interactions; and we collaborate with health care providers, among many other things," Moghe says.
General pharmacists attain a Doctor of Pharmacy Degree (Pharm.D.), which can be completed in a minimum of six years.
Board certified pharmacists, who have advanced practice training and have received post-licensure certification by the Board of Pharmacy Specialties, provide leadership for the profession and establish standards of eligibility and skills for specialties such as nutrition support pharmacists, compounded sterile preparations pharmacists, solid organ transplantation pharmacists and many others.
According to a 2018 review by the Agency for Healthcare Research and Quality (AHRQ), there are approximately 67,000 retail/community pharmacies in the U.S., dispensing 4.4 billion prescriptions each year. More than 93% of all prescriptions are paid for by third-party insurers. Statistics show 66% of adults take five or more drugs per day, and 27% take ten or more per day.
More Pharmacist Than Physician Visits
Due to fragmented health care systems, many physicians are unaware of medications that may have been prescribed by another health care provider. Having a pharmacist review what patients are taking can help to limit the number of medications whose purposes may overlap.
Many patients go to their pharmacy every month or more often to pick up prescriptions and other needed supplies, significantly more often than they see their health care providers. This provides numerous opportunities for them to interact with the pharmacist to get information or guidance.
However, the AHRQ article points out that community pharmacies are chaotic environments where most community pharmacists struggle to manage the day-to-day activities of filling prescriptions, communicating with prescribers, interacting with insurance companies, advocating for patients, and administering vaccines such as those for the flu, shingles, hepatitis A and B, pneumonia and more.
This can leave little time for the many other services pharmacists are able to provide, depending on their practice setting and on regulations which vary from state to state.
These include:
Medication Therapy Management (MTM): Offered to prescribers and patients and focused on medication usefulness, effectiveness, safety and adherence with the goal of improving patient treatment outcomes.
Medication Reviews: Especially important for older patients who take multiple prescriptions for multiple health conditions. Each drug is reviewed for relevance, dosage, side effects and efficacy. The pharmacist can review the combination of drugs, see if they may interact with over-the-counter supplements or drugs and look at the possibility of compounding (creating a custom medication for a patient's specific needs). This also helps to increase patient compliance.
Educating patients on use of equipment such as continuous glucose monitors for diabetes, peak flow monitors or inhalers for asthma, or home blood pressure monitoring.
Recommending and prescribing routine medications such as those for smoking cessation and oral contraception.
Taking numerous steps to ensure patient safety including monitoring the dispensing of controlled substances (such as opioids) that might indicate abuse, including the use of electronic Prescription Drug Monitoring Programs (PDMPs) which are used in many but not all states.
Different Pharmacies and Different Practice Areas
There are a number of different types of pharmacies and practice areas for pharmacists. Besides the traditional retail, community-based pharmacies which may be either free-standing or within supermarkets, or drug stores such as Rite Aid or Walgreens, these include outpatient pharmacies found within health systems and hospitals, federally qualified Health Centers and primary care clinics.
Others include specialties such as ambulatory care, oncology, nuclear and compounding pharmacies. Independent community pharmacies are pharmacist owned, privately held and can also be franchisees or privately owned supermarket pharmacies.
Key Public Health Roles of Pharmacists
The pandemic has challenged pharmacists to perform under extraordinarily difficult circumstances.
"As highly skilled professionals with expertise in so many areas, we shouldn't be wasting our time counting pills."
According to the National Institute of Health: "COVID-19 has highlighted the key public health functions community pharmacists play in terms of medication therapy, chronic disease management, self-care recommendations, vaccinations, point-of-care screening and testing, infectious disease mitigation, supporting patients in medication adherence and ensuring health equity."
"As highly skilled professionals with expertise in so many areas, we shouldn't be wasting our time counting pills," says Roghe.
While pharmacy techs do some of that now, in other settings, automated dispensing systems, pharmacy robots and other high-tech systems provide an efficient and cost-effective way for medications to be stored, administered, filled, packaged and labeled. At a Dallas-based Walgreens pharmacy, each robot can fill 300 prescriptions in an hour.
Retail pharmacies such as CVS Health are setting up "HealthHUBS" whose services may include everything from preventive screenings, monitoring of blood pressure and BMIs to giving immunizations for foreign travel to providing consultations for minor ailments such as ear infections and flu.
These locations will increase their stock of durable medical equipment and mobility aids and some will offer free yoga and meditation classes. The pharmacy of the future will bring an increased range of services to the community and will enlarge the role of the pharmacists who work there.
4 Ways to Safely Handle Prescriptions
What can consumers do to optimize their use of pharmacies and to safely take their medications? Roghe offers these suggestions:
Always get your prescriptions filled at the same pharmacy or chain. That way, your pharmacist, who may not have access to your medical records, will be aware of all the medications you're taking and can check for the possibility of interactions.
Read the label carefully to find out how the medication should be taken before you leave the pharmacy, so you can clarify anything that might be confusing. Look to be sure you have the right medication and that you know the correct dosage.
If the medication is a liquid, ask if there is a special spoon or syringe to measure the dosage. Household teaspoons should not be used.
If you have questions when you get home, call your pharmacist. Answering those questions and assuring that you use your medications correctly and safely is an important part of their job, and they should be happy to help.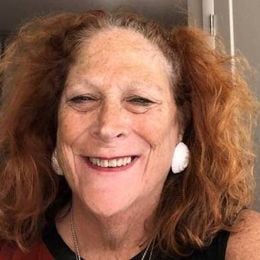 Barbra Williams Cosentino
 RN, LCSW, is a psychotherapist in Queens, N.Y., and a freelance writer whose essays and articles on health, parenting and mental health have appeared in the New York Times, Medscape, BabyCenter and many other national and online publications. 
Read More