December 17, 2019
Healthy Tips for the Holiday Season
Read the full article to learn how to stay on track with your health goals this holiday season.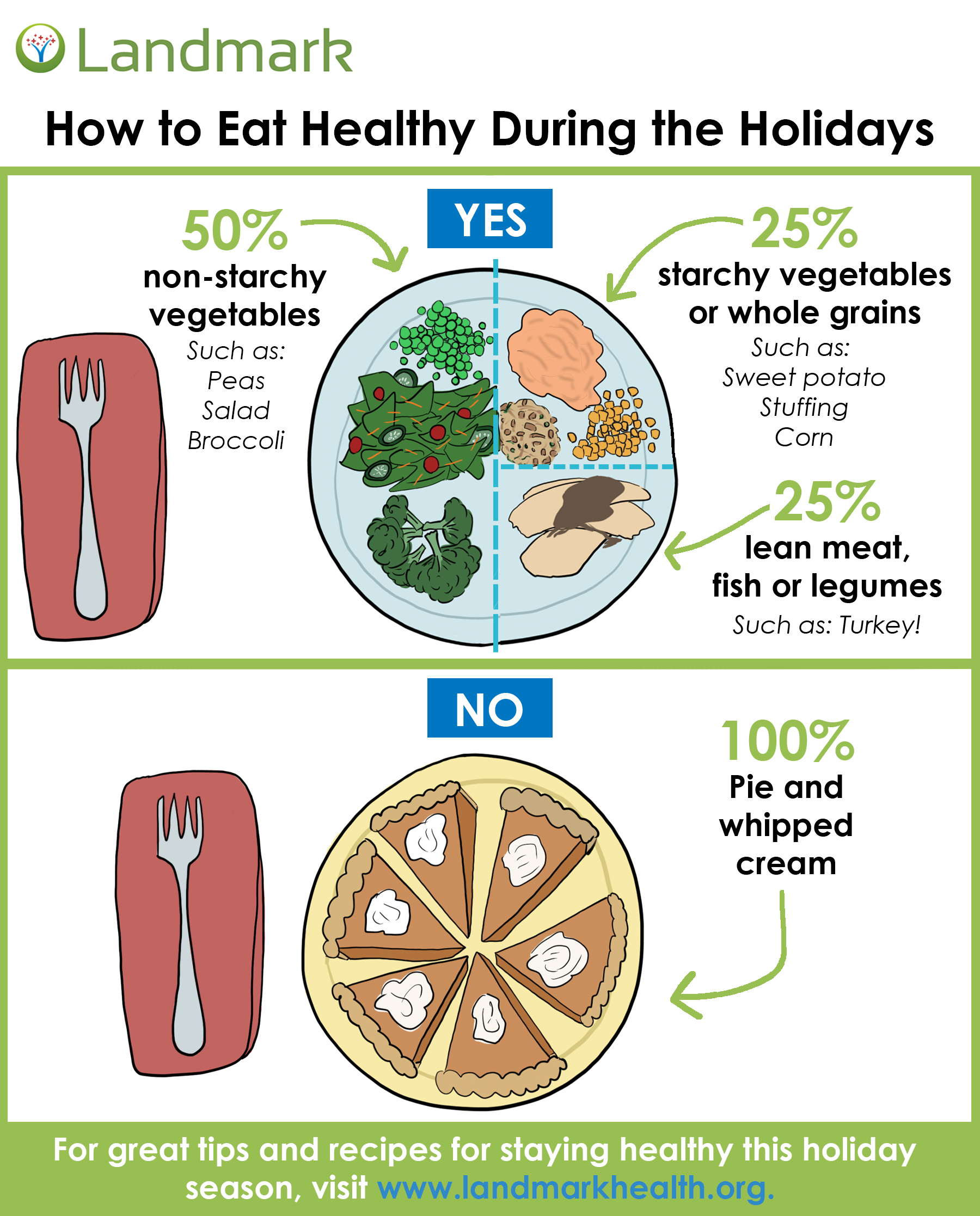 We're nearing the end of the holiday season, and this is a great time to think about your food and wellness goals. For example:
Are you drinking enough water and skipping the higher calorie beverages?
Are you choosing more high fiber foods like fruits, vegetables, whole grains, and beans?
Are you getting enough sleep and making time for daily exercise?
Whether your healthy habit changes are big or small, take a moment to thank yourself for any positive choices you have made to stay on track so far this holiday season.
If you've been indulging more than planned in the holiday treats, don't wait until the New Year to make a fresh start. Begin today! Think about one or two goals you would like to set for yourself over the next few weeks to feel good going into 2020.
Need some ideas?
Start every morning with a hearty bowl of oatmeal
Eat an extra serving of fruit every day
Drink an extra glass of water every day
Get in an extra hour of sleep each night
Eat a serving of beans every day
Make time for daily exercise
Eat an extra serving of vegetables every day
Limit yourself to one holiday treat at the party
Choose whatever makes the most sense to you! Slow down, take a deep breath, and remember all that there is to be thankful for this holiday season.
Here are 4 healthy holiday resources you don't want to miss!
Looking for some healthy holiday recipes? Check out these delicious dishes.
High Protein Garlic Mashed Potatoes, Crispy Smashed Potatoes, One Bowl Apple Oatmeal Cake, Sweet Potato Casserole, Roasted Brussels Sprouts with Garlic Pecans, Sweet Potato Soup
Today is the first day of the rest of your life. Make it a healthy life. You've got this!