September 3, 2019
Landmark Caregiver Awards
Every day, patients' lives are touched by their caregivers. Learn how to nominate them for the Landmark Caregiver Awards!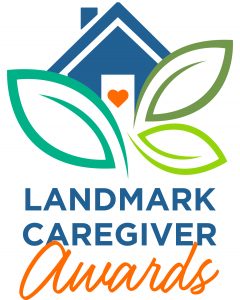 Being a caregiver, a friend or a family member who provides care to an ailing loved one is rewarding and challenging. Every day, patients' lives are touched by their caregivers. Caregivers help their loved ones, whether it's by preparing a meal, offering a listening ear, or helping with daily living activities.
This year, Landmark is celebrating the caregivers who make a significant impact on the lives of our patients.
Landmark's mission is to bring medical care to patients with chronic conditions and reduce unnecessary hospitalizations. According to a study conducted by University of Pittsburgh Health Policy Institute, meaningful family and caregiver engagement cuts readmissions by 25%, reducing unnecessary costs.
Landmark Social worker, Midas Lee, shares a memorable experience of working with one of his patient's caregivers:
"I have been very fortunate to work with so many wonderful caregivers. When I think about a super caregiver, I think of Samantha, who I worked with to obtain benefit and entitlements for her mother. Samantha's collaboration and involvement were major driving forces in getting timely services in place for her mother, Josephine.
Over the past six months, Josephine's mobility declined, and she began to require assistance with her daily living activities.  Josephine lives on a fixed income and had difficulties with food expenses. By partnering with Samantha, we were able to work together to complete applications for benefits that would help Josephine.
It feels good when caregivers are involved and become advocates for their loved ones. Through supportive counseling and education, Samantha had confidence to follow up with services, and Josephine was approved for the programs we applied for."
Each day, Landmark talks with caregivers who are selfless and caring. These caregivers often help bridge the gap between provider and patient. Caregivers offer unique perspectives, meaningful insight, and help ensure the best medical care for their loved one.
Help us recognize the amazing work of caregivers by nominating an outstanding Landmark caregiver today!