October 10, 2022
Make Mental Health a Priority for All
October 10, 2022 is World Mental Health Day.
By. Tajuana Lordeus, PA-C, DMSc
October 10, 2022 is World Mental Health Day. This observance was established in 2013 by the World Health Organization to stimulate awareness and provide support to those experiencing mental health concerns.1 Over the years, this movement has evolved to include events, poetry, podcasts, and more.  This year's theme is 'Make Mental Health a Priority for All a Global Priority.'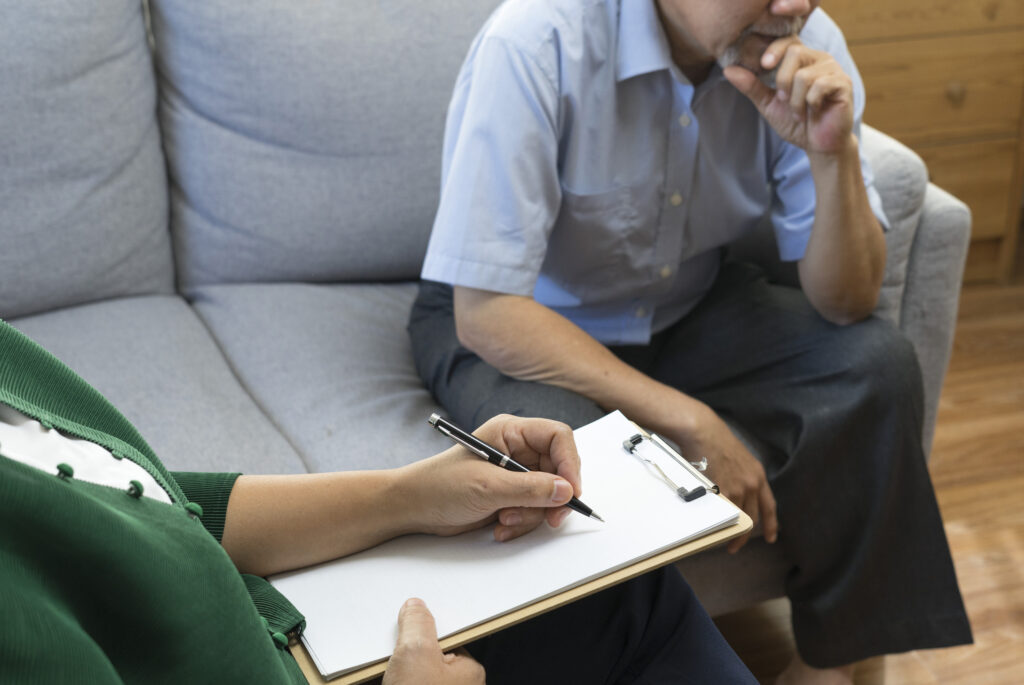 Mental health as health care
At Landmark, we are proud to be able to contribute to making this theme a reality by offering behavioral health services in the 22 states where we see patients. Although we have trained behavioral health teams that include psychiatrists, behavioral health consultants, behavioral health care managers, and social workers; we also have other members of our staff who employ techniques that facilitate meeting behavioral health needs indirectly.
Our ambassadors frequently provide a listening ear and will screen for psychosocial needs that may require an escalation to our behavioral health team. Our nurse care managers triage calls that may have underlying anxiety and depressive components contributing to worsening chronic illness management, and which may need a referral to obtain additional services to address those needs. Our providers screen for behavioral health conditions and are often, during their medical assessments, providing techniques and education to reduce stress that can worsen health outcomes when comorbid diseases are present.
At Landmark, our belief is that everyone has a role in improving behavioral health care. These patient contacts, screenings and interventions are tremendously impactful – especially in a time when many do not have access to care even as anxiety and depressive disorders globally have risen by 25% since the pandemic.2
Landmark's model in action
Mrs. R* is an 85-year-old female who has had multiple strokes, limiting her mobility. Additional diagnoses include chronic kidney disease, diabetes, and coronary artery disease. She lives with her spouse and has children that can assist with her care.  Following screening and based on the team's identification of an increase in depression, a referral was placed to the behavioral health team.
Mrs. R began working with Adam Lawson, LCSW who provided education to Mrs. R on her symptoms and provided behavioral health interventions to better equip her to manage her depression.   This included sharing techniques such as deep breathing, reframing negative thoughts, use of a gratitude journal, and using positive self-affirmation.  Additionally, Novlett Campbell, PMHNP worked collaboratively with Adam and the medical provider which resulted in recommendations to introduce medications to address the depression.
This combination of interventions proved beneficial to Mrs. R.  Following the repeat administration of standardized screening tools for depression and anxiety Mrs. R. experienced a 50% reduction in depression and anxiety over the next four months.   Mrs. R. shared that because of these interventions, she now worries less, tries not to get as down by her limited mobility and dependence on others, and is learning to focus on things she is able to control on her own.
Reflecting on the care delivered to Mrs. R. and other Landmark patients, Campbell shared that, "The services we provide are essential for our patients' mental health because we help them better understand their disease process, the medications used to treat it, and the side effects associated with the medications. Our goal is to help them have a life as close to their 'normal' as possible."
As we observe World Mental Health Day, consider how any of us, regardless of our education or background, can stretch ourselves to have an impact to reduce the stigma of mental health conditions and make mental health a priority for all.
*Patient name changed to protect the patient identity.
References:
World Mental Health Day 2022. Make Mental Health For All a Global Priority. Communications Toolkit. https://www.un.org/sites/un2.un.org/files/communications-toolkit-for-un-organizations_world-mental-health-day-2022.pdf. Accessed September 6, 2022.
World Mental Health Day 2022. World Health Organization. https://www.who.int/campaigns/world-mental-health-day/2022. Accessed September 8, 2022.