April 14, 2023
Recognizing the impact of advance care planning on National Healthcare Decisions Day
On April 16, we recognize National Healthcare Decisions Day (NHDD).
By: Lisa Vitucci, LCSW-R, Director, Social Care
On April 16, we recognize National Healthcare Decisions Day (NHDD). The misconception about advance care planning is that you need to be sick to plan. The goal of NHDD is to encourage adults of all ages to be proactive and think about their health care values before a health crisis.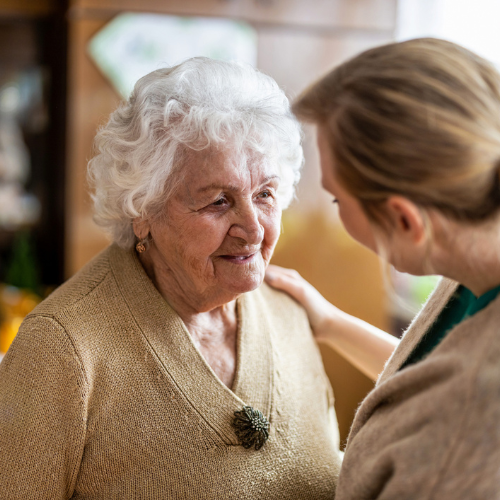 Taking the time to think about what you value most will ease any questions or doubts for your loved ones if there is ever a health crisis. Documenting your health care values and wishes in advance and letting your loved ones know is the most important step, so they can confidently speak for you if there is a health care crisis.
If you are over the age of 18, it is important to think about what you value most related to your health and quality of life. Some areas to think about:
What would you be willing to live with or without if you were to go through a health crisis?
Do your medical providers and loved ones know your wishes?
Who would be the best person to speak for you, and be able to act on your decisions?
Once you have considered your values, it is important to document your health care wishes, tell your proxy, family and medical providers and give them a copy of the document. Every state has a specific document that would need to be completed to make sure the medical providers will listen to your appointed proxy and follow your wishes. This gives you a voice even if you are unable to speak for yourself at the time. There are some links below that can direct you to state specific records.
To find state-specific resources, and to learn more about advance care planning, see the links below:
The Conversation Project – Advance Care Planning
National Healthcare Decisions Day April 16 | NHPCO