January 19, 2021
Your House Is Never Too Messy for In-home Medical Visits
Think your house is too messy for in-home medical visits? Think again!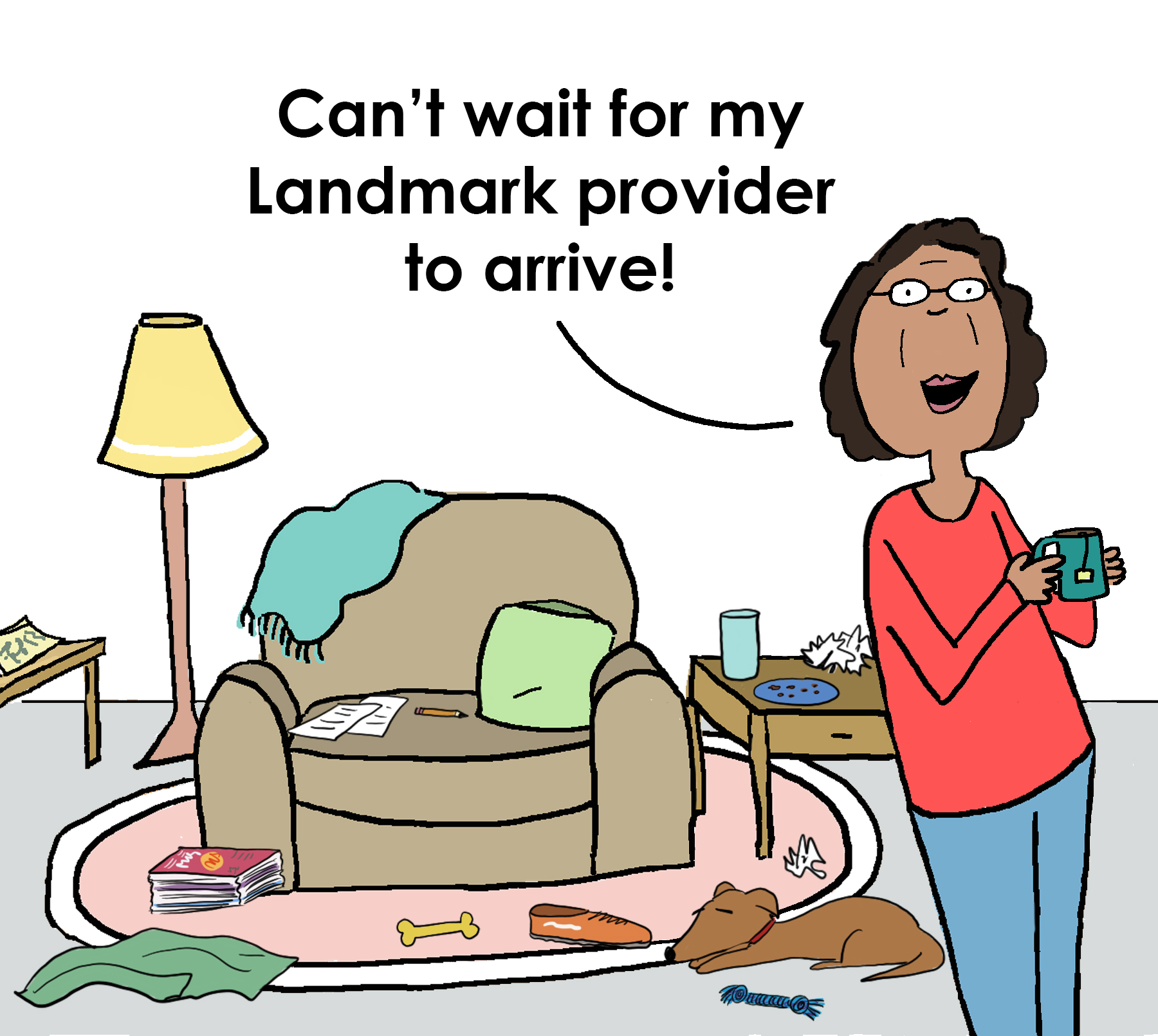 In-home medical visits can help your health and wellness, especially if you have chronic illnesses, a hard time getting around, or lack of transportation. Still, some people who could benefit from in-home medical visits worry that their home is too messy for visitors.
Nobody wants to clean when they're feeling sick. We get that.
When you're feeling sick, the last thing you want to do is tidy up your place. Landmark knows that. We visit patients every day and are not concerned about clutter, cat hair on the couch, or a pile of unopened mail. Our primary concern is you, your health, and whether you have what you need.
We see a wide range of home sizes, locations and cleanliness. We know your home is not a showroom – it's for you to live in. Most people's homes are not what you'd see in a magazine. Clutter and unpicked up stuff are normal for most people.
What if there is a real problem with hoarding?
For those few patients who have a serious issue with hoarding, Landmark can provide behavioral health support. Hoarding is an uncommon situation for most households. Pets, extended family, hobbies, reading materials, activities all can create joy as well as mess. Your Landmark doctor understands that there are more important things in life than cleaning the house. For those with illness, keeping the house super tidy can pose an extra challenge.
Landmark doctors are people too.
Keep in mind, doctors and other medical providers are regular people with kids, pets and activities. Beyond that, they are professionals with a job to do, and they don't mind if your home is not "guest-ready."  Handymen, delivery folks, home-care aides and in-home medical providers are all professionals and don't care about dust or clutter.
The benefits of medical house calls in your home outweigh concerns about a cluttered home. For example:
During in-home medical visits, you have extra time with your doctor to discuss your physical and mental health.
Your doctor can help you by monitoring your illnesses and diagnosing any new issues.
You may avoid unnecessary trips to the emergency room by regular in-home preventative care and urgent visits.
To learn more about Landmark's in-home medical visits, visit www.landmarkhealth.org.