June 8, 2020
You've Brought a Loved One Home From Long-Term Care. Now What?
Here's how two people are handling the challenges, and what they've learned
This article first appeared on Next Avenue.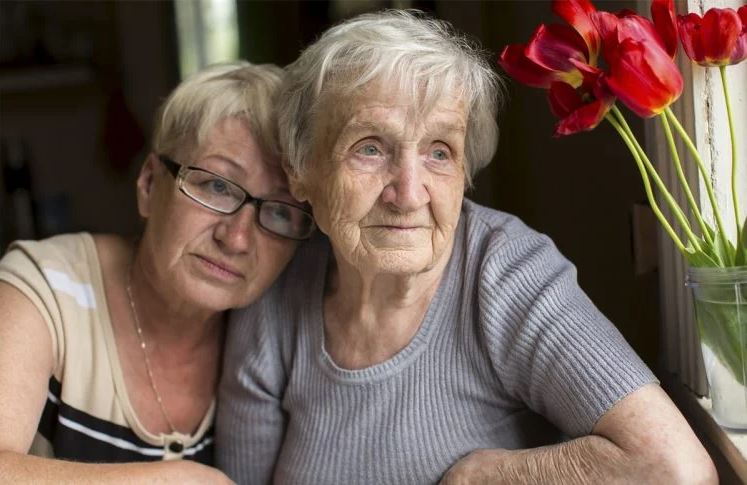 Caregiving can be a monumental task on an ordinary day. And during this coronavirus pandemic, many families are facing difficult decisions: Is it safer to leave a loved one in long-term care, even if you're worried they might become infected with COVID-19? How will they fare if you're not able to visit them because the facility is under quarantine? How would you cope with the added caregiving responsibilities if you brought your loved one home and you're also working, home-schooling children or grandchildren or both?
In late March, a panel of experts provided guidance for those considering whether to take a loved one out of a long-term care facility.
For Susan (she asked not to use her last name), whose 86-year-old mother-in-law was living in a senior housing complex near Boston for the past few years, the decision to bring her loved one home was clear.
"My mother-in-law has dementia so we had aides go in twice daily to give her medicine and help her with cleaning and bathing. While we were confident that the facility and the aides would do their best, we were concerned that the facility would become a hotbed of [coronavirus] transmission, which certainly has been happening across the country," says Susan.
Finding Your Way in New Territory
Although initially concerned the move might accelerate their mother's dementia, Susan's husband and his brother, a physician, moved her out of her unit in late March. Susan's home was far from the ideal set-up, however.
"Stairs are an issue, and there's no private bedroom or full bathroom on the main floor," says Susan. "Unfortunately, we couldn't add a walk-in shower or another bedroom, so we just made more space on the first floor."
Susan and her husband quickly discovered they had much to learn about day-to-day caregiving, she adds.
"In some ways, my mother-in-law is very easy; everything my husband gives her for her meals is delicious. But then we had to handle the whole bathing challenge," she explains.
Susan's husband learned that his mother's facility was offering entertainment and educational sessions on Zoom, and setting her up at the computer helps her feel connected as she sings along.
Because Susan's shower is up a flight of stairs and her mother-in-law is not always steady on her feet, she had to find a safer solution.
"We ended up doing a bathing routine where we use a wipe for some areas, and then for other areas, I soap up a washcloth and hand it to her. And then I give her a wet washcloth to rinse off with. It's a complex maneuver," says Susan.
Because of the dementia, Susan's mother-in-law doesn't remember when she last bathed, and often resists the routine. Figuring out how to wash her hair required some creative thinking, adds Susan.
"I let my husband wash my hair in the kitchen sink where she could see what it would look like, so it'd be less intimidating. And eventually, we got her into it. I put on the Judy Garland channel on Pandora [a streaming music service], tell her it's shampoo day, and I start dancing. She likes that, so now she has a standing appointment at the salon on Tuesdays at ten," says Susan.
Susan's husband learned that his mother's facility was offering entertainment and educational sessions on the video conferencing service Zoom, and setting her up at the computer helps her feel connected as she sings along.
"Sometimes it's a double-edged sword, though, because she'll look at the little images of people from her facility on the Zoom session and ask if she can go back," says Susan.
"If you're dealing with someone who has dementia, one of the key things is to try not to be logical; I think you have to enter into their world. So, I tell her I know this is hard and I understand that she wants to go home. It's not easy to do, but it helps," Susan adds.
Even Experienced Caregivers Sometimes Struggle
Toni Tarby, who lives in Egg Harbor City, N.J.,  looked after both her parents in her home until last July, when they moved into a nearby nursing home in Egg Harbor. After Tarby's father passed away in February, she began wondering if she should bring her mother Theresa, 74, back home.
"My mother has heart issues, high blood pressure, arthritis and diabetes. And she's had multiple back surgeries, so I worry about her," says Tarby.
As COVID-19 began spreading through seniors' residences and Theresa's facility went on lockdown, Tarby's mind was made up. She moved her mother back into her home in mid-April.
"This virus is scary, and if something were to happen to her, we wouldn't be able to see her or even say goodbye, and that was very stressful for me," says Tarby. "I was afraid they weren't going to let me bring her home if they went on a more severe lockdown. The nursing home she was in wasn't bad, but I do feel she is better off and safer at home."
Tarby lives with her fiancé Wayne, and her three children — aged 19, 15 and 11 — live with her part-time. But even with her previous caregiving experience, plus cooking and cleaning help from Wayne, Tarby has struggled since Theresa moved back in.
"Financially, things are beyond tough. I do not currently work, and I was looking for a job when the virus happened. My biggest challenge has been getting my mother motivated and the stress of it all," says Tarby.
"When she moved into the nursing home, she was active, and now we have her set up in the living room, because it's more open than the bedroom on that floor. Sometimes, it's like dealing with a five-year-old, and there's a lot of bickering, because she forgets that it's just me. She got used to just pushing a button and people take care of things for you. But now, nothing is fast enough for her, so it's tough," Tarby adds.
Balancing Emotion and the Reality of Heavy Care
Dr. Sharon Inouye, a Boston-based geriatrician at Hebrew SeniorLife and professor at Harvard Medical School, notes that while many families became frightened for their loved ones when first reading about the lack of PPE (personal protective equipment like masks) or staffing in long-term care facilities, it's important to remember that many nursing homes provide excellent care.
"Like any other type of health care system, there are long-term care facilities that have quality issues, but there are just as many outstanding ones as well. And some of the staff in nursing homes are the most dedicated, wonderful people you could ever find," she says.
But people who move family members out of a long-term care facility often encounter difficulties, since aging loved ones may be there because they need full-time nursing care, Inouye adds.
"Every family has to make that decision for themselves, and there are upsides and downsides to the equation. For families able to have a completely adapted home with minimal stairs and all the equipment you need, and [who] can provide twenty-four-hour care, my hat's off to them," says Inouye.
She tells of her own family's experience. "My ninety-one-year-old mother is in assisted living in Northern California, and we were not able to bring her home. It was the right decision for our family, and my mother's doing great. Since the facility went into lockdown, they've found creative strategies to keep all these older people from getting lonely, like doing bingo and exercise programs over the PA system," Inouye says.
Lori Frank's 89-year-old mother-in-law lives in a facility with multiple buildings, and Frank recommends that families opting to leave their loved one in place should stay in close contact with staff about infection control and updated information about potential COVID-19 cases.
"Many facilities have been doing a great job communicating with residents and their families about whether they have any infections and the rate of increase, if that's pertinent," says Frank, a senior behavioral scientist with the RAND Corporation in Washington, D.C. and president of the International Society for Quality of Life Research.
"People need to accept their own limitations, and I strongly encourage outreach through social media and the many agencies that offer to help caregivers,"
"We found it enormously helpful to have staff explain in great detail who was wearing what PPE, and when and how they've changed their staffing in terms of not moving between facilities," she says.
Coping with Day-to-Day Challenges
If you've brought a loved one home, Inouye suggests staying on a schedule for meals, walks and bathing — for your loved one and for you.
"It's really important to take care of yourself, too, so schedule time for self-care and keep your batteries charged, because the task of caregiving can quickly become very overwhelming," she says. "Build in activities that are fun for you as well as for the family member, because that can make a huge difference as well."
Visiting caregiving forums and taking advantage of other online resources can also be useful and make you feel less alone, adds Frank.
"People need to accept their own limitations, and I strongly encourage outreach through social media and the many agencies that offer help to caregivers, because that's when you can do the best job for your loved one," says Frank.
Planning for the Future
If you're temporarily working from home due to the pandemic, caregiving might be manageable. But Frank suggests thinking ahead. For example, if you might return to an office in the next few months, you might need extra help.
"The likelihood that obtaining home health care will be more difficult is a consideration," explains Frank.
And if you plan on moving your loved one back into a facility at some point, it's important to know if that's even an option. Frank cautions that moving from one living situation to another — even if it's back to a familiar place — can be traumatic for older adults.
Susan's family has continued to pay her mother-in-law's rent at the facility, so if they decide to move her back, that option will be open to them.
Despite the strain, Tarby says she does not regret her decision to bring Theresa home. But she does caution others to carefully consider their ability to care for loved ones.
"Definitely be sure that you want to do this, because it's hard, and you're going to want to pull your hair out sometimes," says Tarby.
"But it does get better, and it's also okay if you decide it's too much for you and that you need outside help. We have a nurse practitioner come in once a month to take her blood pressure and oversee her medication, which is a blessing. I know I'm doing the right thing, and I feel better knowing my mother is here with us," adds Tarby.
Wendy Helfenbaum is a Montreal-based journalist and TV producer who writes about careers, travel, wellness, home and garden, and parenting. Her work has appeared in Woman's Day, Costco Connection, Canadian Living, Parenting.com and many more.
@wendyhelfenbaum