December 20, 2022
A Dietician's Top Tips for Holiday Events—Ideas to Use Today
For those living with chronic disease, the holidays can quickly undo a year's worth of healthy habits. "Don't stop your good work—the key is to have a mini-plan for every meal," says Sara O'Leary, a registered dietician at Landmark Health. Here are her best tips for feeling in control while enjoying the festivities.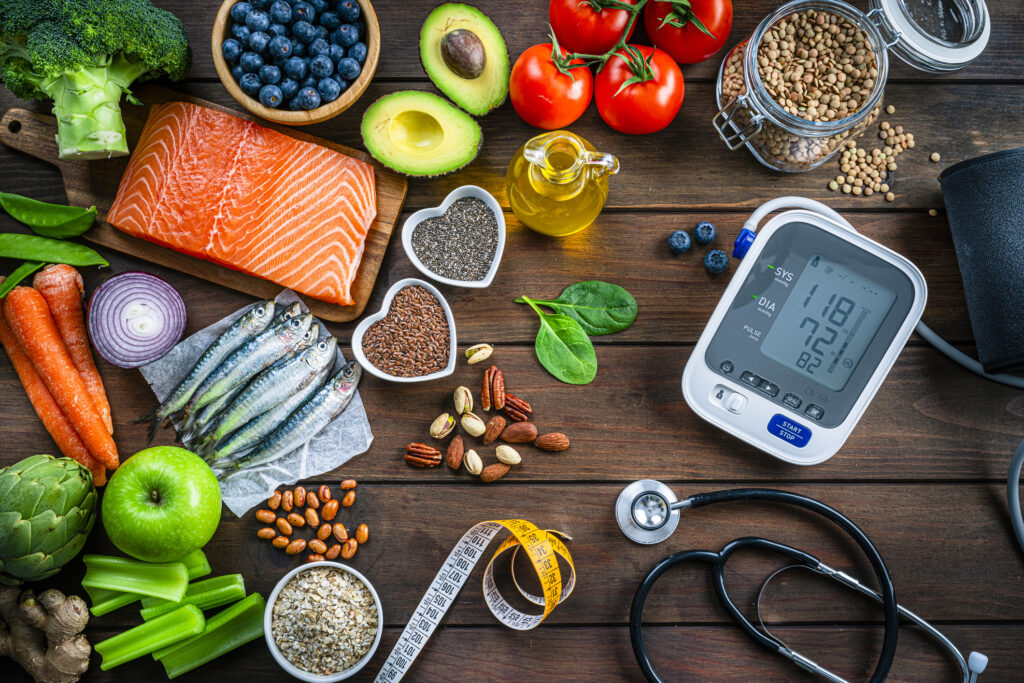 Don't wait to eat. "Resist the urge to save up your calories for one big meal," O'Leary advises. "Don't walk into a big celebratory meal hungry. Stick with your normal breakfast or lunchtime, and focus on fruits, vegetables, whole grains and lean protein."
Start the day with oatmeal with berries to maintain blood sugar and feel full longer.
Bring good options to the party. "Bring something you know will be nourishing," says O'Leary. "Other people will crave it when they see it and appreciate that you brought it."
You don't have to cook something elaborate. Consider a fresh-cut fruit platter or a big green, leafy salad topped with roasted squash and pomegranate seeds. Even a bowl of roasted and spiced nuts makes a nourishing addition.
Divide your plate. "Dishing up, I always encourage people to use the plate method," O'Leary says. "If we were to draw a line down the center of our plate, you would give one-quarter of the plate to lean protein (chicken, fish, turkey, beans), one-quarter to carbohydrates (potatoes, sweet potatoes) and half the plate to non-starchy vegetables (beans, salad, broccoli)."
Choose from scratch as much as possible. "The more you can cook from scratch, the better," O'Leary said. "You have much more control over salt than packaged food." O'Leary points out that the National Kidney Foundation's website has excellent holiday recipes, including this Cranberry Ginger Chicken. And she says, "soup is always great for building a lot of healthy flavors using garlic, onion, herbs and spices."
Minestrone soup feeds a crowd as an appetizer or meal. This recipe from the National Kidney Foundation makes a colorful holiday dish.
Take a walk. A recent study shows a small amount of walking after a meal—even just two minutes—had a significant impact on regulating blood sugar levels. "Go see the lights, spend time with your family," says O'Leary. "You're digesting that food, and you'll use that glucose as energy and burn it better if you take a walk soon after eating."
Watch out for these sneaky beverages. Seasonal beverages are marketed from October through New Year's. O'Leary reminds people to keep an eye on festive coffee shop drinks—because the calories and fat add up fast. Holiday cocktails often fall in the same unhealthy category.
Save on spendy coffees and try sprinkling your espresso or drip coffee with cinnamon or spices, or sip on warm seasonal spiced tea. Create festive cold drinks (or mocktails) by adding a splash of pomegranate juice to sparkling water and topping it with fruit or berries.
Don't reach for leftovers. An indulgent holiday meal is meant for one day. O'Leary says when we cook a large quantity with leftovers in mind, it becomes a week's worth of high-fat, high-salt, high-calorie meals.
More tips for holiday eating are available from the Centers for Disease Control. For specific nutrition concerns, reach out to your Landmark Health team.