August 30, 2021
Dementia-Friendly 'Apartment' Showcases Safer Home Design
The Alzheimer's Foundation of America unveils a full-scale apartment space customized for people with dementia
This article first appeared on Next Avenue.
The Alzheimer's Foundation of America recently released a booklet and video, called "The Apartment," that illustrates how thoughtful design and current technology can increase the safety and quality of life for a person living with dementia.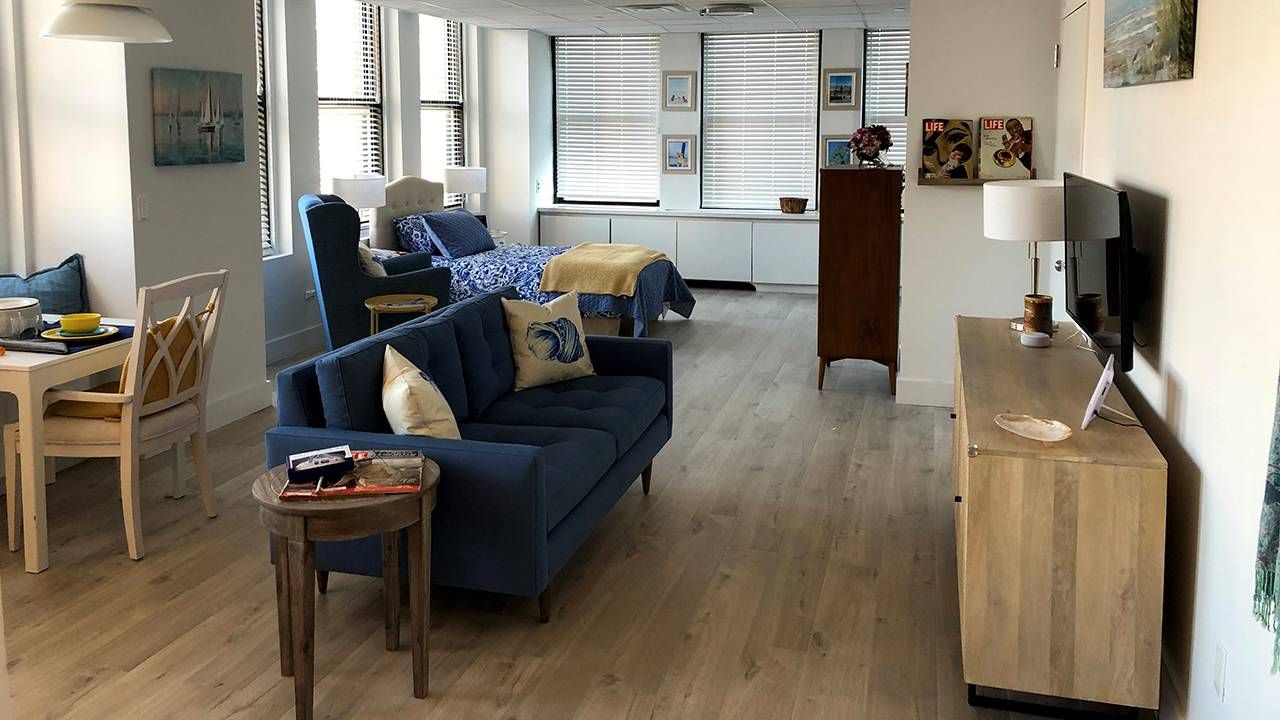 The Apartment is an actual studio residence that was built in the Alzheimer's Foundation of America's New York City headquarters. The foundation worked with designer Rosemary Bakker, President of Age-Friendly Design, to create a residence model that would make life easier for individuals living with dementia-related disease.
Kitchen cabinets that are a different color than the room's walls are easier to see, which helps with depth perception.
The space serves as a roadmap for creating the safest possible home for a loved one. Even small changes can make a difference in someone's quality of life.
According to the National Institute on Aging, more than 6 million Americans may have Alzheimer's disease. The condition causes a decline in cognition, reasoning and judgment.
Some people have problems with vision or balance; others may suffer problems with dexterity. But symptoms can present in different ways, and the rate of decline varies.
"Since Alzheimer's disease is progressive, it is extremely important to have a baseline of your loved one's strengths and challenges," says Jennifer Reeder, director of education and social services at the Alzheimer's Foundation of America.
Baseline information is vital in formulating a safe housing plan for a person who can still live somewhat independently. "You can then consistently assess if additional challenges arise or intensify, and create a plan to address those challenges," Reeder notes.
The Apartment model features appliances, design and other accessories that help a person better manage their disease. Most of the items cost under $100.
Technology That Supports Caregivers
Smart devices can be used to lock or unlock exit doors, control interior lighting or adjust thermostats. Caregivers or loved ones can download apps that allow them to control devices and appliances remotely by voice command or through mobile devices.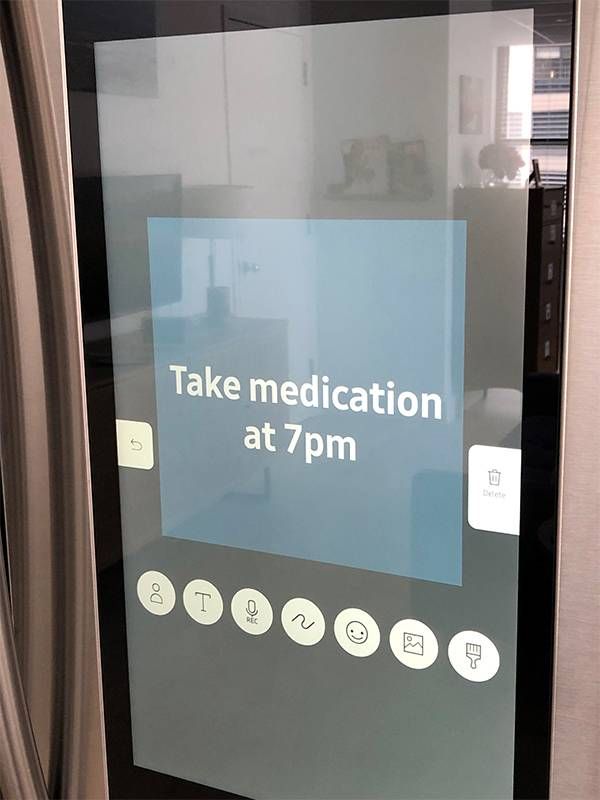 Light timers or interactive technology can offer visual or audible reminders to help residents stay on sleep schedules or remind them of mealtimes.
Even if a family care partner lives in the same home as the person with dementia, wandering or sleepwalking can still be a challenge. A motion sensor and pager can be placed by the individual's bedside or near a bedroom door. Other motion sensors alert caregivers to opening doors, cabinets or windows.
Cooking fires can be reduced by replacing stove heating coils with temperature-limiting burners, which prevent the heating surface from reaching a temperature high enough to ignite cooking oils. Magnetic automatic fire extinguishers attached above the stove dispense baking soda to put out small cooking fires.
Smart refrigerators with digital screens allow caregivers to leave reminders about medications, meals or appointments. Caregivers can even view the inside of the refrigerator when they are away from the apartment, to make sure a resident has eaten a meal or to check if groceries are needed. These high-tech appliances can cost over $3,500.
The Importance of Color, Functionality and Familiar Objects
Specific colors and other visual cues can aid in creating a dementia-friendly environment. For example, kitchen cabinets that are a different color than the room's walls are easier to see, which helps with depth perception.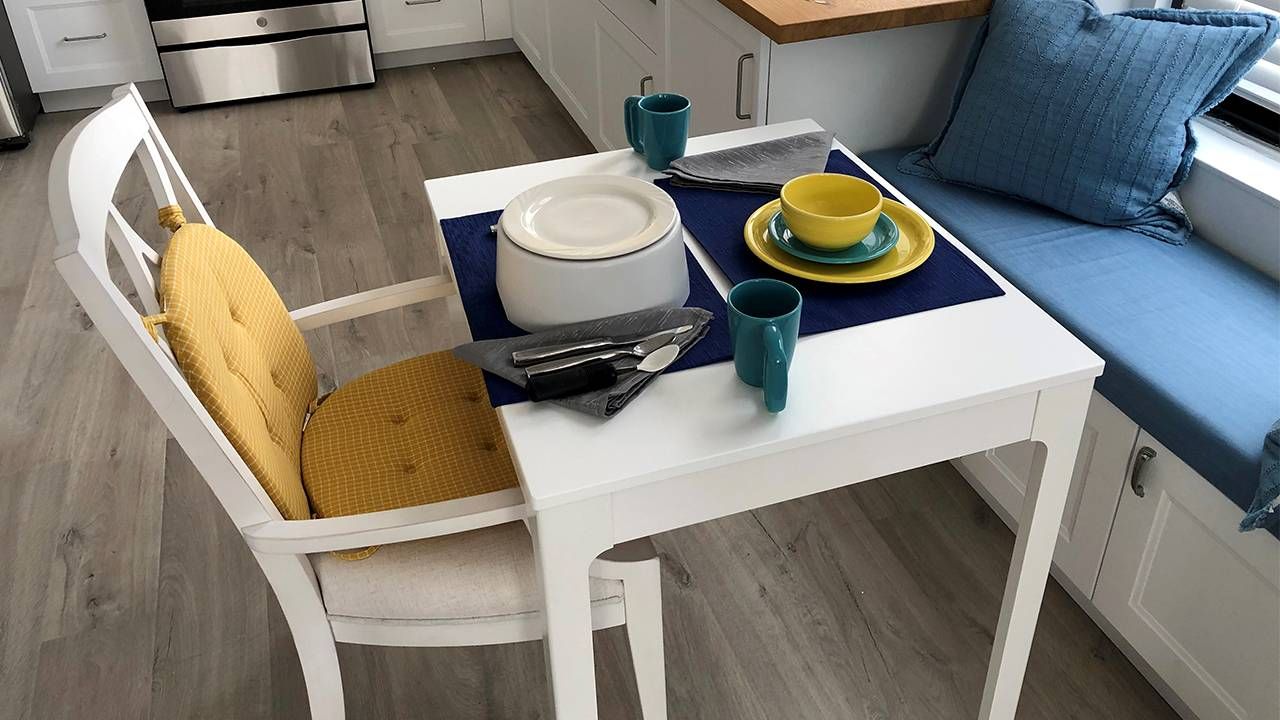 "Issues with depth perception can cause problems with distinguishing between flat surfaces and three-dimensional objects, as well as troubles with distance," says Reeder. "This can cause concern for tripping, running into things that may lead to injury and overall frustration and agitation."
Some colors are better than others in setting the right mood for someone with Alzheimer's disease. Relaxing colors such as blue are calming, while red, orange and purple are stimulating and could cause agitation for some people.
Again, color contrasts can help a person see objects or recognize areas in their living space. A dark bathroom floor with a non-slip finish reduces glare and helps with depth perception.
Sinks and mirrors should be mounted to be accessible from both the seated and standing positions. Self-locking chairs and adjustable beds allow ease of use and can transition with a person's ongoing needs.
Weighted flatware can help someone with hand tremors steady their grip. Raised dinner plates assist a person in bringing food closer to the mouth.
Hand-held shower heads with pause buttons, strategically placed bathroom support bars and color-contrasting shower chairs allow the resident to safely bathe and manage hygiene.
A uniquely styled front door to the apartment — using colors and familiar objects — reminds the resident where they live. A lever-style door handle can be pushed down easily, eliminating the need to grip and turn a round or oval doorknob.
Accessories and Aids
Smaller changes can also make a big difference in the safety and comfort of a person living with Alzheimer's disease.
Familiar artwork or photos of loved ones promote familiarity and a positive mood. Large text or visual cues on microwaves, remote controls, phones or clocks reduce frustration. Protectors on sharp furniture edges prevent injuries.
In the dining area, weighted flatware can help someone with hand tremors steady their grip. Raised dinner plates assist a person in bringing food closer to the mouth, avoiding spills and helping those who have lost neck strength. Ergonomic mugs are easier to grip and hold. Color-contrasted placemats and dinnerware improve depth perception. See-through food containers with labels offer visual cues to what's inside.
Color contrasts can help a person navigate their bedroom, too. Adding labels and different colored drawer knobs or pulls aid in depth perception and memory. Clothing that is adaptable and easy to put on and take off (such as magnetic closures instead of buttons) allows independence.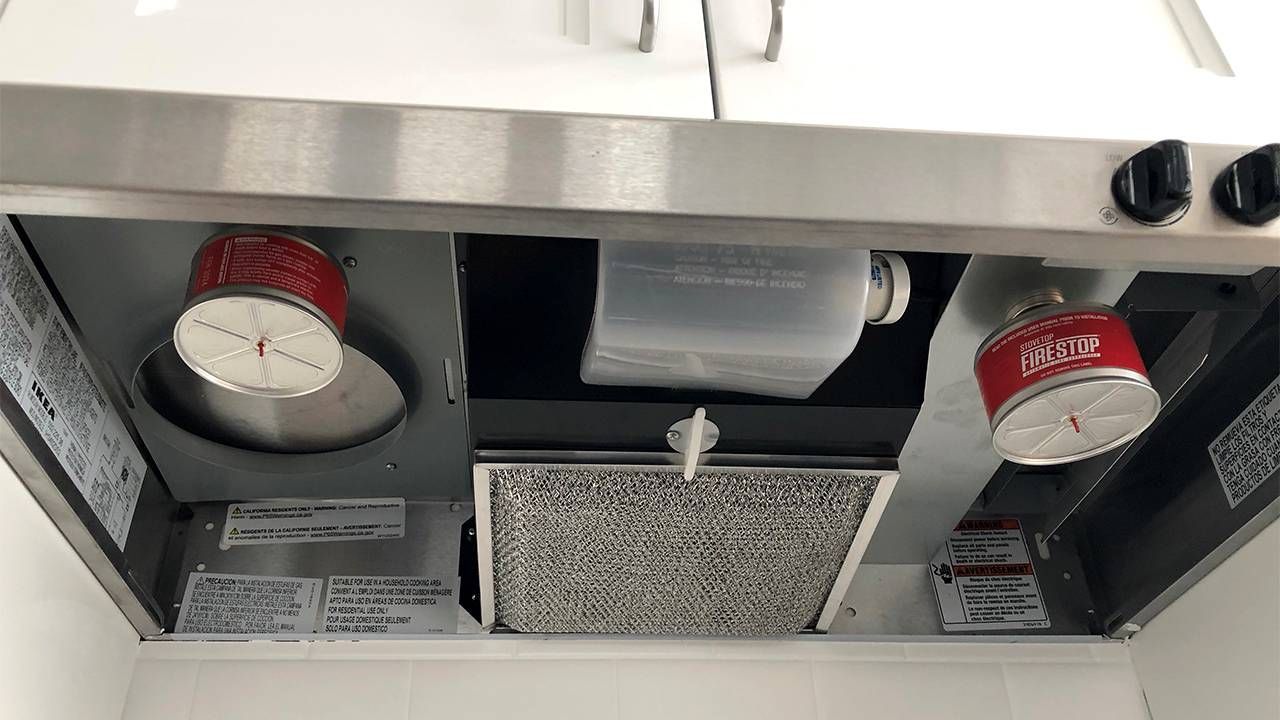 Adding a blue light to a bedside lamp improves sleep quality, and night lights at floor level can help a person to find their way to the bathroom and back to bed.
Involve Your Loved One in This Process
Whether you are considering changes to a loved one's existing home or a move to a new place, keep the individual in mind for every decision.
"The Apartment is a resource and a guide," says Reeder. "It is so very important to always include your loved one in plans when altering the home environment, and ensuring their preference is incorporated."
A video tour of The Apartment is available at the Alzheimer's Foundation of America's website. You can also view and download a room-by-room guide or request a printed copy.
The foundation is incorporating The Apartment into its upcoming Alzheimer's and Caregiving Educational Conferences that are part of its national Educating America Tour.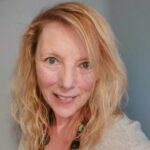 Rosie Wolf Williams is a freelance writer whose work has appeared in USA Weekend, Woman's Day, AARP the Magazine and elsewhere. Read More