February 4, 2021
In-Home Medical Care Can Help Patients with Cancer
#WorldCancerDay
If you have cancer, you likely have some physical and emotional stress. Frequent visits to the doctor's office, cancer treatments, and other health conditions can add to your burden.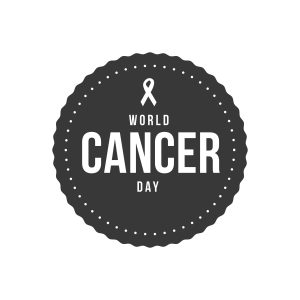 In-home medical care can relieve some stress for you and your caregivers. More than just another doctor visit, these house calls bring medical care to you, provide emotional and social support, and amplify the care you receive from your other doctors.
Medical Care at Home
Landmark can lower your stress by bringing a medical care team to your home. There is no need for transportation or other mobility arrangements. In-home medical care can include wound care, medication management, pain control, IV treatments, and more.
Urgent in-home medical care can help you avoid unneeded emergency room visits. If you feel sick, even at nights or on weekends, a nurse is ready to provide phone support or to schedule an urgent in-home visit.
Support for Your Caregivers
In-home medical care can be important support for caregivers of a loved one with cancer.  In-home medical providers have time to talk to the caregiver to offer advice, answer questions, teach about medicines, and so on. In your home, providers can talk to caregivers in depth, and can provide patient and caregiver education.
Working with Your Oncology Team
In-home medical providers can work with your oncologist to follow your care plan, and can send them visit notes, including screening, diagnoses and treatment information. This helps to ensure you receive collaborative care.
Added Support―Whenever You Need It
In-home medical care can include support for behavioral health, social work, nutrition, and pharmacy to provide care that supports all aspects of your physical and mental health.
If you or a loved one have cancer and would like to explore in-home medical care, learn more at www.LandmarkHealth.org.