August 28, 2019
Landmark Deepens its Roots in NYC
Landmark kicked off the Healthfirst launch in New York City by visiting our first patient, Blanca.
On August 1, 2019 more than 6,500 Healthfirst members became eligible for Landmark's services. Landmark is now setting up appointments for these new members to take advantage of Landmark's model of in-home medical care. Landmark is a service available at no extra cost to Healthfirst patients.
Not so long ago—in July 2016—Landmark saw its very first patient in the New York City area under a contract with Anthem's Empire BlueCross BlueShield Medicare Advantage health plan. Today, Landmark's reach in New York expands from Northern Westchester, down into Manhattan, Brooklyn, Queens and all across Long Island.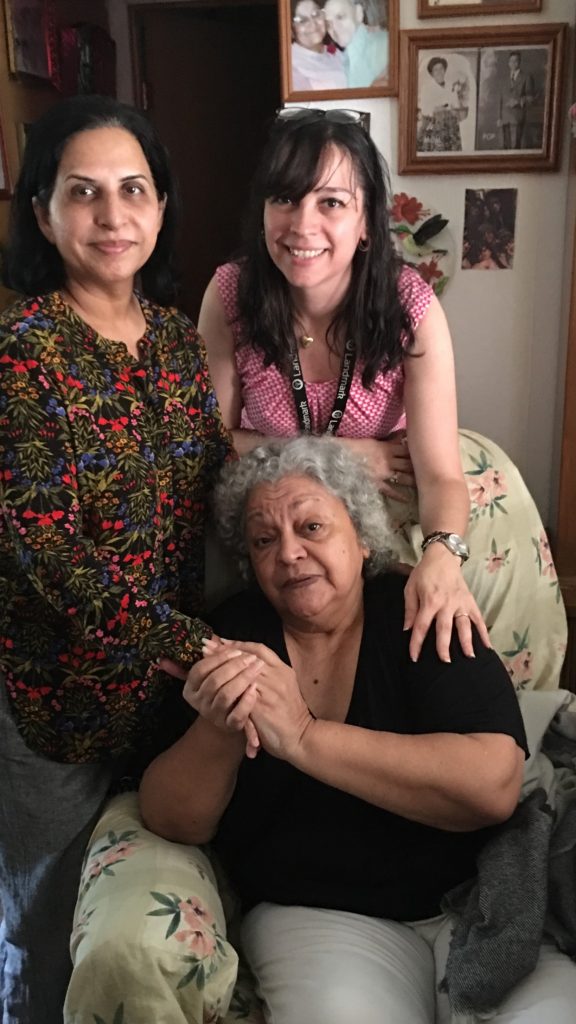 Landmark services include medical care from physicians, physician assistants, nurse practitioners, social workers, behavioral health specialists, pharmacists, nurse case managers and more.
"Our New York City medical teams reflect the rich diversity of the patients we serve," says Dr. Michael Le, Chief Medical Officer and co-founder at Landmark. "Cultural awareness and sensitivity are critical in getting to the source of patients' health and life goals, which is a focus of our model."
Landmark provides personalized attention and care
Landmark kicked off its launch with Healthfirst by visiting our first patient, Blanca. This moment was particularly meaningful because Blanca is the mother of a Landmark employee, Ileana Garcia.
The initial visit for Blanca was completed after she was recently discharged from the hospital.
Ileana Garcia says of the house call to her mother, "This launch has been a long-awaited moment for me, as I have been privileged to be a part of the Landmark team for over two years.
Knowing that Dr. Kaur will be helping to manage my mom's chronic conditions alongside her PCP is elating. Dr. Kaur gave my mother undivided attention and a sense of hope as we discussed her health issues and medications.
With Dr. Kaur's presence alone, she has lifted a great weight of despair for us all.
I am grateful for all team members at Landmark, and for the endless efforts of dedication to our patients.
I look forward to future encounters with Landmark as part of my mom's care team."