July 1, 2023
Mental health equity for all and how to help close the gap
By: Stephanie A. Patterson, DNP, RN, PMHNP-BC, FNP-BC, BHC
Every July, we celebrate Minority Mental Health Awareness Month. During this time, it is important to remember the challenges met by many historically marginalized individuals, families and vulnerable groups as it relates to appropriate mental health care. Mental health is foundational to overall health and members of these marginalized communities often face unique barriers to care. Mental health continues to be an obstacle for many due to inequities in access to care and the cultural stigma that is often associated with seeking help.
This month is dedicated to increasing awareness and so amplifying the conversation in support of Landmark Health's commitment to culturally competent mental health care is a top priority.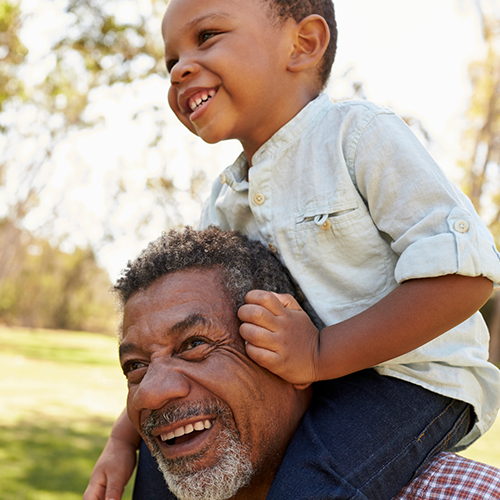 Five things you can do to support the mental health of patients from diverse cultural backgrounds
1) Create a safe space to talk about mental health and empower patients to share their stories.
2) Attempt to understand each person's unique cultural background as this helps to break down barriers and build trust.
3) Destigmatize conversations surrounding mental health for the purpose of helping people feel more comfortable discussing their own mental health in a clinical setting.
4) Remain non-judgmental and actively listen to understand what is being said.
5) Provide access to early support, offer culturally appropriate mental health resources, as well as the best care possible to individuals and families seeking help.
Amplifying the mental health equity conversation with a focus on culturally competent care
 We serve, respond to, and support the unique needs of members from diverse cultural backgrounds. This means we have unique opportunities to help improve the trusted relationship that many marginalized communities don't have with the existing healthcare system. We are committed to advancing mental health equity and creating a health system that works better for everyone. To do that, we strive to ensure that team members reflect the diversity of the people served in the community.
How Landmark Health's behavioral health consultant helped "Mr. C"
Mr. C. is a 50-year-old male living in South Los Angeles with multiple chronic health conditions, including congestive heart failure, chronic obstructive pulmonary disease, hypertension, osteoarthritis, gout, chronic hip pain, morbid obesity, chronic kidney disease (stage III), schizoaffective disorder and diabetes (Type II). His Landmark provider referred him to the Landmark Behavioral Health Advanced Practice Clinician Stephanie A. Patterson, DNP, RN, PMHNP-BC, FNP-BC, due to an acute manic episode he was experiencing which was triggered by his recent job loss coupled with a gap in taking his psychotropic medications as prescribed.
Stephanie aided Mr. C. in accessing proper psychotropic medications to target his symptoms and to stabilize his mood. Upon listening to Mr. C.'s voiced concerns, providing education, building trust, and learning more about his needs, Stephanie ensured that he was connected to the Landmark chaplain, Michael DiCarlo, RN; dietician, Armen Hovespian, RDN; and behavioral health care manager, Melissa Gonzalez, LCSW for added support. Team members reached out and supplied integrated health care inclusive of Mr. C.'s medical, behavioral, and social care needs.
Recognizing that care extends beyond Landmark Health, Stephanie reached out to Mr. C.'s primary care provider to ensure that the physician was aware and involved in next steps. The behavioral health team helped facilitate connecting the Mr. C. to a community-based mental health provider to address his long-term mental health needs. This event displayed not only compassion, empathy, and due diligence for Mr. C. but shows how culturally competent care from members of a culturally diverse health care team can reduce psychiatric hospitalizations and improve health outcomes.
In observance of Minority Mental Health Awareness Month, let us all remember that we are a powerful force in achieving health equity by providing patient-centered culturally appropriate care.
*Patient name changed to protect patient identity.