September 2, 2021
Raising Awareness: National Suicide Prevention Month
This article was written by Maura F. DeWandler, MSN, APRN; WNY Psychiatric Mental Health Nurse Practitioner & Behavioral Health Manager
The COVID-19 pandemic has profoundly altered every aspect of life-as-we-know-it.  Humanity has suffered a collective trauma with ongoing uncertainty, grief, fear, and loss.  Isolation, substance use, anxiety and depression have all increased.  Pre-pandemic, more than 700,000 people annually—one person every 40 seconds – died due to suicide [1] and while the long-term mental health consequences of this global pandemic remain unknown, "the combination of physical distancing, economic stress, barriers to mental health treatment, pervasive national anxiety and a spike in gun sales are creating what JAMA Psychiatry referred to as 'a perfect storm' for suicide mortality." [2]
Mental health providers, health advocates, organizations, survivors, and community members have united to raise awareness and have honest conversations about mental health and suicide.  Shame and stigma often discourage people from talking openly about mental health concerns and suicide.  National Suicide Prevention month seeks to raise awareness, engage in dialogue, share resources and stories to fight this stigma and shame.
National Suicide Prevention Month provides a dedicated time to come together and have honest conversations about mental health conditions and suicide.
Just one conversation can change or save a life.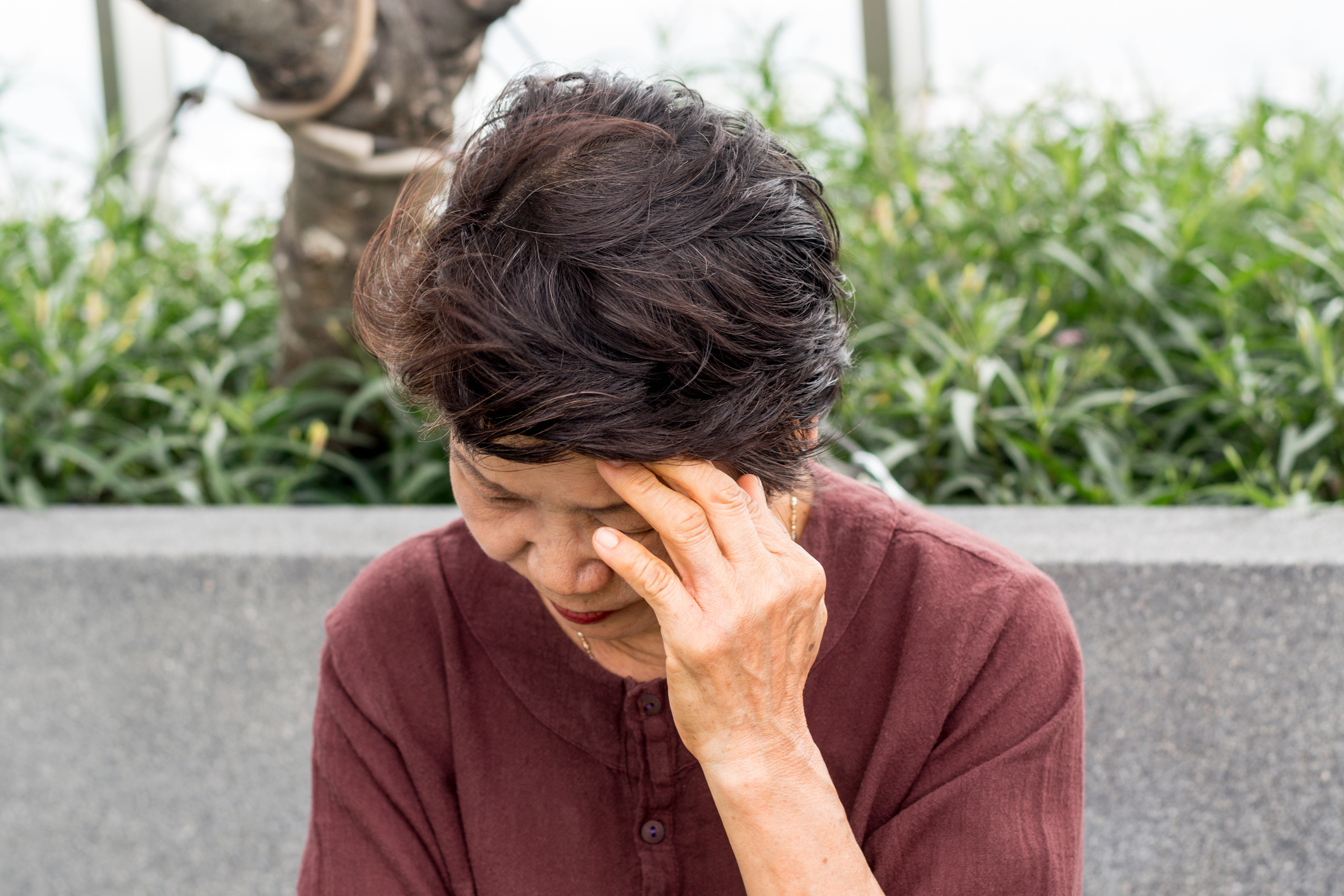 How Landmark Can Help
Landmark has an integrated behavioral health and social work team that can provide treatment and support to Landmark patients and facilitate connections to additional mental health care and support services. The team provides important connections to Landmark patients who have experienced depression, isolation, loneliness and anxiety associated with the COVID-19 pandemic.  The Landmark Moment below highlights how our unique multi-disciplinary approach works.
Supporting Joe's Mental Health during the pandemic
Joe* is a 74-year-old widower, who had moved into an assisted living facility in January 2020, just prior to the onset of the pandemic. Due to quarantine guidelines, he could not go out for activities, have visitors, eat meals in the dining room or socialize with other residents. He said some days he wasn't able to leave his room. Joe expressed his frustration and said, "This isn't really living, it's just existing. No one knows when this prison sentence will end."
Joe's Landmark behavioral health provider adjusted his medications and connected him to online counseling. The Landmark social worker, Kelly Drobek LMSW, provided Joe with phone numbers to a COVID-19 emotional support helpline and local crisis services. Check-in calls with Joe were increased, as Kelly reviewed coping strategies and mindfulness skills.
The behavioral health provider also collaborated with the director of nursing, nursing staff, and counselor at Joe's assisted living facility to explore senior day programs, peer support, and virtual support groups.
Once some of the facility's restrictions were lifted, Joe was able to see his sisters again for the first time in over a year. He is grateful for the support of Landmark's behavioral health, social work and nursing team, and credits Landmark with seeing him through some of the hardest months of his life.
*Patient name changed to protect his identity.
Know the Warning Signs
It can be frightening if someone you love talks about having suicidal thoughts or if you, yourself are experiencing thoughts of suicide or self-harm. It's important to take these thoughts and feelings seriously. Findings show that acknowledging and talking about suicide reduces rather than increases suicidal thoughts.
Some warning signs of suicide include:
Withdrawal from friends, family, and community
Dramatic mood swings or impulsive, reckless, or aggressive behavior
Increased alcohol and/or drug use
Collecting and saving pills or buying a weapon
Giving away possessions or tying up loose ends, like organizing personal papers or paying off debts
Saying goodbye to friends and family
Crisis Resources
When a suicide-related crisis occurs, friends and family are often caught off-guard, unprepared, and unsure what to do.  Below are some resources available to you:
If you or someone you know is in an emergency, call 911 immediately.
If you are in crisis or experiencing suicidal thoughts, call the National Suicide Hotline at
1-800-273-TALK (8255).
If you are uncomfortable talking on the phone, you can text the National Alliance for Mental Illness (NAMI) at 741-741 to be connected to a free, trained crisis counselor on the Crisis Text Line.
[1] https://www.who.int/teams/mental-health-and-substance-use/suicide-data
[2] https://www.psycom.net/covid-19-suicide-rates