February 19, 2020
Day in the Life of an Urgentivist
What is a Urgentivist? Read about a day in the life of Kennedy Smith to find out!
Kennedy Smith, nurse practitioner, joined Landmark in 2018 as an Urgentivist™ in Louisiana. Landmark uses the term "Urgentivist" for providers who visit patients in their homes for urgent needs and for post-hospital follow-up.
When thinking of in-home care, routine patient visits often come to mind. However, another important component to Landmark's care is providing urgent visits to address pressing patient needs. Urgentivists are advanced practice providers who prescribe appropriate diagnostics and interventions to avoid unnecessary transfers and acute admissions.
The Daily Routine of a Landmark Urgentivist
Smith's morning begins with a teleconference with the local care team. Smith joins fellow Urgentivists in her market, along with the care coordinator and nurse care manager to discuss the previous day's patient visits and schedules for the day. The team reviews any calls that came in overnight and assigns urgent patient visits as needed.
Smith explains the team dynamics, "Everyone is willing to help and shares the workload. The team is in communication throughout the day, discussing patient care plans and ensuring we do what is best for each patient."
Need for Flexibility
As an Urgentivist, Smith must be flexible and prepared. Throughout her day, she receives assignments from the care coordinator to complete urgent visits. "Our care coordinator makes my day run smoother. She assigns me patients who are nearby and makes each provider as efficient as possible."
Smith manages to stay organized with an ever-changing schedule. She jokes, "To deal with the changing schedule, I pack a lunch."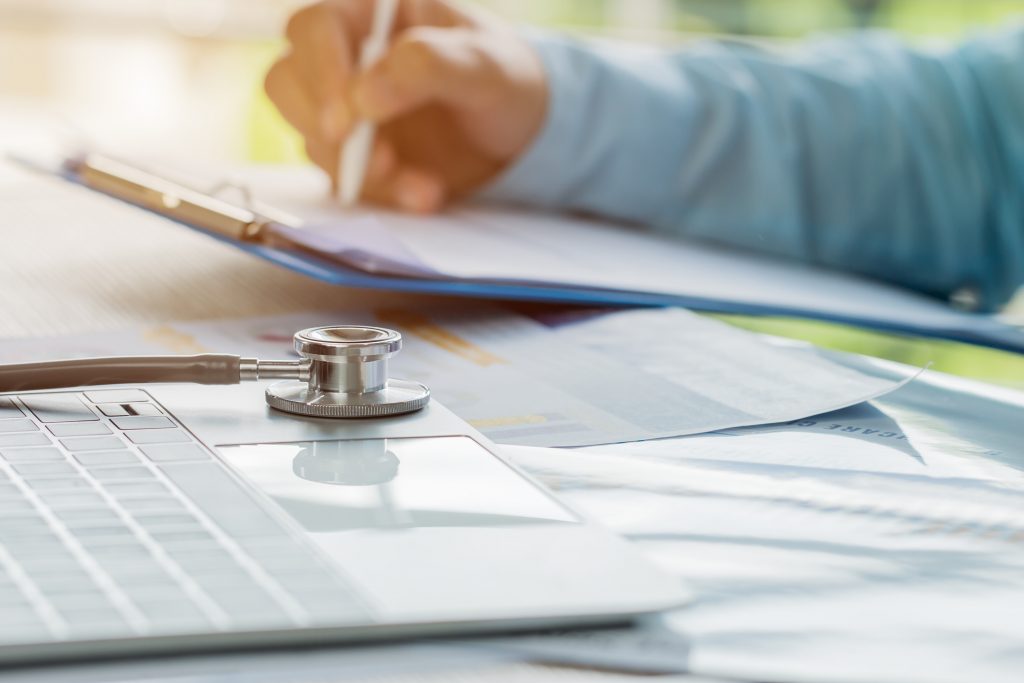 Collaborative Care Plans
Smith collaborates with patients' primary care physicians to develop a care plan for each patient. By visiting patients in their homes, Smith can see their environment. This allows her to identify risk factors, observe needs, and build a patient-provider relationship that allows her to create a longitudinal care plan.
"There's a healthcare gap that we fill," Smith says. "Patients who have trouble leaving their homes may not visit their primary care physician or specialists as symptoms arise. They sometimes wait until they require an emergency room visit. We want to prevent that."
Smith says, "Visiting a patient at home makes him or her much more comfortable. And as a provider, I appreciate seeing them in their own environment. Can they stand on their feet? Can they open a bottle? Do they have a support system? Being in the home allows me to see parts of their daily lives that you can't see in a clinical setting."
Creating Patient Relationships
In her previous role, Smith completed in-home health risk assessments. The relationships she built with patients motivated her to pursue in-home care at Landmark. Smith says, "What makes my role as an Urgentivist so rewarding is the bond that I have with my patients. When I am able to diagnose an issue early and then see how the patient has improved, it's extremely rewarding."
She continues, "For example, one of my patients uses continuous oxygen. She has severe anxiety about the need for oxygen and the progression of her disease. By sitting with her, answering questions and reassuring her, we've been able to keep her out of the emergency room multiple times."
As Smith reflects on her patients and the difference Landmark has made in their lives, she says, "I couldn't do it without my team. If you call and ask for something, they always help out. Teamwork makes it all worth it."