April 15, 2021
Continuous Development Leads to Patient and Provider Success
Download the infographic below!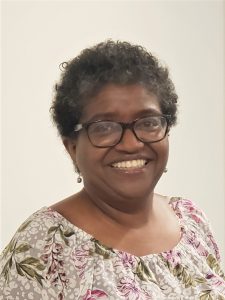 Dr. Bernadette Agard-Henriques joined Landmark in June 2016. Prior to joining Landmark, she had extensive experience in caring for older adults, working for the Program of All-Inclusive Care for the Elderly (PACE) and opening a private practice serving nursing home and homebound patients in her community.
Agard-Henriques says, "I joined Landmark because their care philosophy aligned with me. I really resonated with their core values and dedication to serving patients where and when they need it."
The Importance of Continuous Development
Continuous improvement is a core value at Landmark. In order to provide patients with the best care, providers are given a variety of opportunities for ongoing education and growth. Agard-Henriques shares, "Landmark invests in their medical staff development beyond the one to two days of getting your ID passcodes and electronic medical records training."
She continues, "At the time, it was novel to me that I would receive a week of onboarding and training. Beyond your first week, there is continuous training on in-home care best practices for our unique patient population."
As a Landmark employee, providers have:
access to national resources for best clinical practices,
Continuing Medical Education (CME) to maintain and develop their knowledge and skillset, and
targeted trainings through a variety of modalities including instructor led courses, online trainings, readings and self-directed modules.
Not Accepting the Status Quo
During her time at Landmark, Agard-Henriques has seen the organization's values at work. She explains, "Landmark pushes you to constantly think outside the box and to not accept the status quo. No patient is a lost cause. We work together as a team and are able to find a solution for every problem."
As a leader, Agard-Henriques encourages her team to value continuous improvement, but explains the process is organic at Landmark. She says, "Because of the nature of our work and the speed with which change innovation implementation occurs, our team is always looking for ways to improve our skills and processes."
If you are a provider considering a career move to a new organization, be sure to ask for specifics on how the company will invest in your development throughout your time at the organization. In particular, if you are a considering a career move to an in-home medical care practice, you will want assurance that the organization is committed to adopting best practices to serve you and your patients.
To view open opportunities at Landmark, visit our careers page.