September 19, 2019
A Day in the Life of a Regional Medical Director
Regional Medical Director Dr. Joseph Spurlock details what an average day looks like in his role.
As Regional Medical Director of Kansas and Missouri, Joseph Spurlock, MD oversees the quality of care that is delivered in execution of Landmark's practice model, and he leads Landmark provider training. In addition to his leadership and administrative duties, he also visits patients in their homes.
Patients First
Dr. Spurlock begins each morning in the Kansas City office reviewing overnight activity. "I look at what calls came in, what urgent visits were done, and help our team ensure we follow up with those patients," Dr. Spurlock says. Along with reviewing patient charts, Dr. Spurlock holds meetings with the Landmark medical team to discuss patient concerns, policies and procedures, and ensure all clinical activity is going well.
If there is an influx of urgent visits, Dr. Spurlock supports the team by doing in-home visits when needed.  "For example, I might visit urgent patients who are located remote from where providers are going to be to ensure our staff is able to stay on time with their schedule. I also ride along with new clinical team members. I sometimes join during patients' first visits to tell them about Landmark services, and answer questions," he continued. This is an important part of the provider role.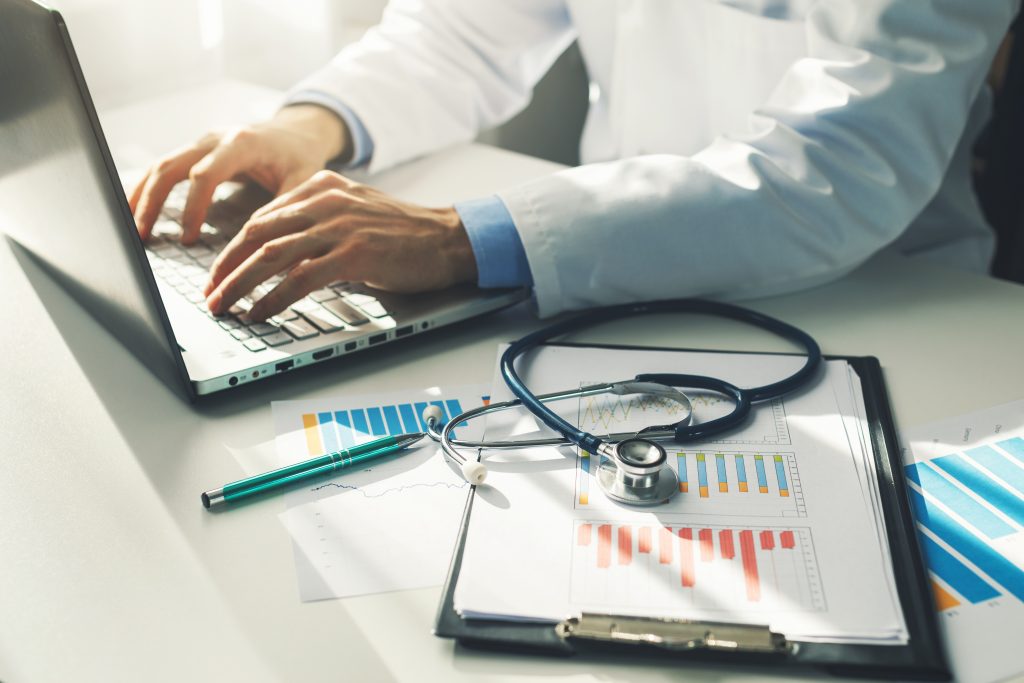 Development and Administrative Duties
One day per week, Dr. Spurlock meets with the entire interdisciplinary team. At this meeting, he and the local leadership team lead the clinical discussions and education activities. The weekly meeting is critical for the team to come together, discuss their clinical activity and continue to learn how to best serve their patients.
"A large part of my role is focused on population health. Using both aggregate and specific patient information, we can use this to begin to identify what services patients will need in the future and note who needs the most support. When we can predict what patients will need and take proactive steps, patient outcomes are better, cost goes down, and patient satisfaction goes up. The proactive and team approach to patient health is what really drew me to Landmark," he explains.
Patient-Centered Focus
Dr. Spurlock interacts with local providers in his community to ensure Landmark and primary care physicians work together to provide exceptional care for patients. As he meets with community providers and prospective partners, the conversations always come back to what's most important: our patients.
Dr. Spurlock stated, "Though watching our team of clinical staff become successful in this model by working together is very rewarding, interacting with individual patients is the most rewarding part of my job, as I think is the case for most of our staff. Landmark provides a type of medicine that's very different—the outcomes are dramatically improved. We put the patient back at the top of the pyramid."