November 1, 2018
Do Doctors Still Make House Calls?
Studies have shown that the number of doctors making house calls is increasing. One of the reasons house calls might be back on the rise is because America's elderly population is growing at a rapid pace.
Years ago, most doctors would make house calls for their patients. They would come directly to their patients' homes to provide them with care. But over the course of the last 50 years, the development of hospitals has brought about a decline in house calls.
More recently, only about 13 percent of doctors report making regular house calls. Additionally, only about 3 percent of those doctors make more than one house call in a given week.
The number of house call doctors could potentially spike in the years to come due to a variety of factors. Let's look at why you might start seeing more house call doctors.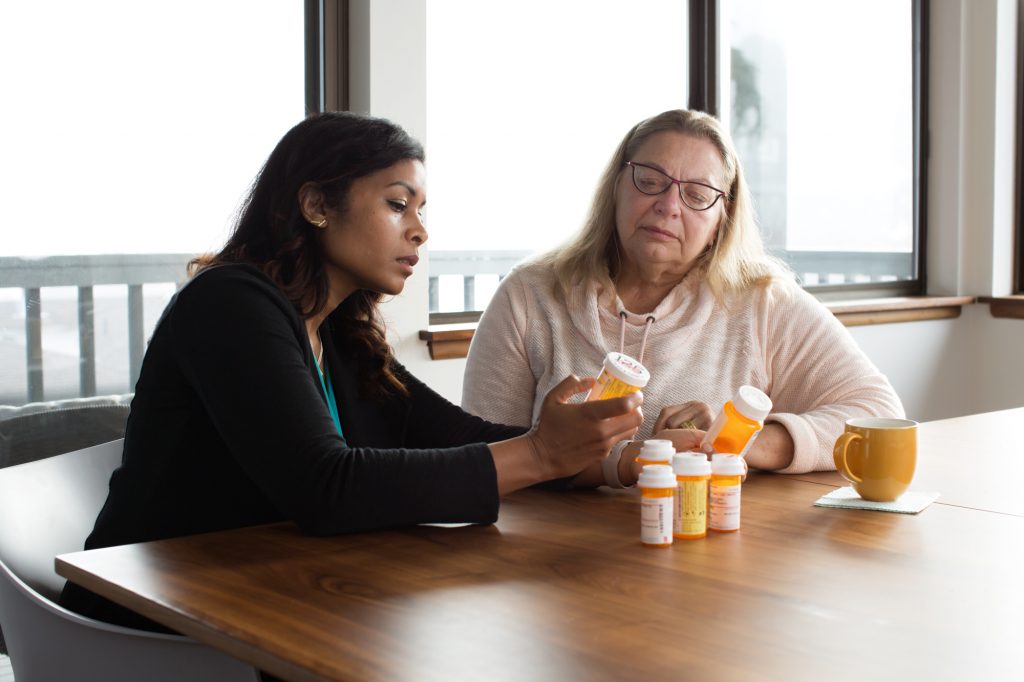 The Elderly Population in the U.S. Is Growing Quickly
One of the reasons house calls might be back on the rise is because America's elderly population is growing at a rapid pace.
People who are 65 years old and above are going to make up 20 percent of the U.S. population by the time 2030 rolls around. About a decade after that, this population is expected to double and consist of more than 70 million people. This means there will be more elderly people living throughout the U.S. than ever before. Many of these people will be able to make their way to doctors' offices to get treatment, but many others will be home-bound or confined to assisted living facilities. As a result, there will be a need for doctors that provide medical care at a patient's home.
With about two-thirds of this aging population expected to suffer from chronic conditions, they'll need access to medical attention early and often doctors that make house calls may be the only ones equipped to provide it.
Many People Have Mobility Issues That Prevent Them from Visiting Doctors
There are all sorts of chronic conditions that people are afflicted with these days. Some of these conditions include:
Diabetes
Cancer
Heart disease
Lung disease
And more
Some people afflicted with these chronic conditions can make their way to and from a medical facility for the treatment they need without help.
However, many have limited mobility and need transport to and from a facility, or a physician or other medical providers who can come to them. Without in-home care, the chronic conditions plaguing them people can get worse, and force them to endure long hospital stays down the line. This is one of the reasons why house call doctors still exist in certain parts of the country.
Insurance Companies Are Offering Better Reimbursement for House Call Doctors
While there aren't as many house call doctors working today, studies have shown that the number of house calls that take place are increasing. Healthcare companies are seeing the value as they're able to operate with lower overhead costs, and are approving medical treatment for people who request house calls. Medicare, in particular, seems to have shown a willingness to approve more people who request house calls.
As more healthcare companies see the benefits of house calls, it could come back in a big way.
People Enjoy the Convenience That Comes Along with House Call Doctors
We live in a time of convenience and speed. We are so accustomed to instant information, feedback, entertainment and more, that we've grown impatient with waiting – for the bus, a meal, and especially to see the doctor. This transition to an easy access and fast pace life has actually helped to bring back the nostalgic house call. Because while we want instant access to our doctor, we also want more time with them to have in depth conversations that address all of our health and wellness concerns.
Even for middle-aged patients who are relatively healthy and proactively managing chronic conditions, a house call doctor is convenient. When you're not feeling well, the last thing you want to do is leave your house to drive – or take public transit – to an urgent care. You want to stay tucked under a blanket on your couch, catching up on your favorite new Netflix series and let the doctor come to you.
As more and more companies provide house calls for those in need, you can expect to see more people – young and old – open to this model of care.
How to Get Access to a House Call Doctor Today
You can get access to in-home medical care these days if you qualify for it. If you satisfy the criteria and have multiple chronic conditions, you could be accepted into Landmark's program. It will allow you to get the attention you deserve right in the comfort of your own home. If you, or a loved one, don't qualify for Landmark, call your health insurance plan to see if there is another house call option available to you.
Contact us for more information about our services. Or consider joining our team if you want to provide high-touch, high-quality care to our patients.
The information provided herein is intended for your general knowledge only and is not a substitute for professional medical advice or treatment for specific medical conditions. You should not use this information to diagnose or treat a health problem or disease without consulting with a qualified healthcare provider. Please consult your healthcare provider with any questions or concerns you may have regarding your condition.