July 16, 2020
Social Work During the Covid-19 Pandemic
During the Covid-19 pandemic, the needs of Landmark patients have evolved. Each step of the way, Landmark social workers have adapted to the changes and helped support patients.
Loss of Access to Sources of Care
According to Landmark social worker Shelley Ware, LICSW, MSW, Landmark is seeing the greatest patient needs in the areas of mental health services, in-home supports, and food access. Ware says, "Some people call Landmark in a panic, not knowing what to do. They feel like they are in complete isolation. They are anxious and worry that nobody will hear them or help them."
In some cases, elderly patients lose access to their regular caregivers, whether that is a family member or an in-home health aide.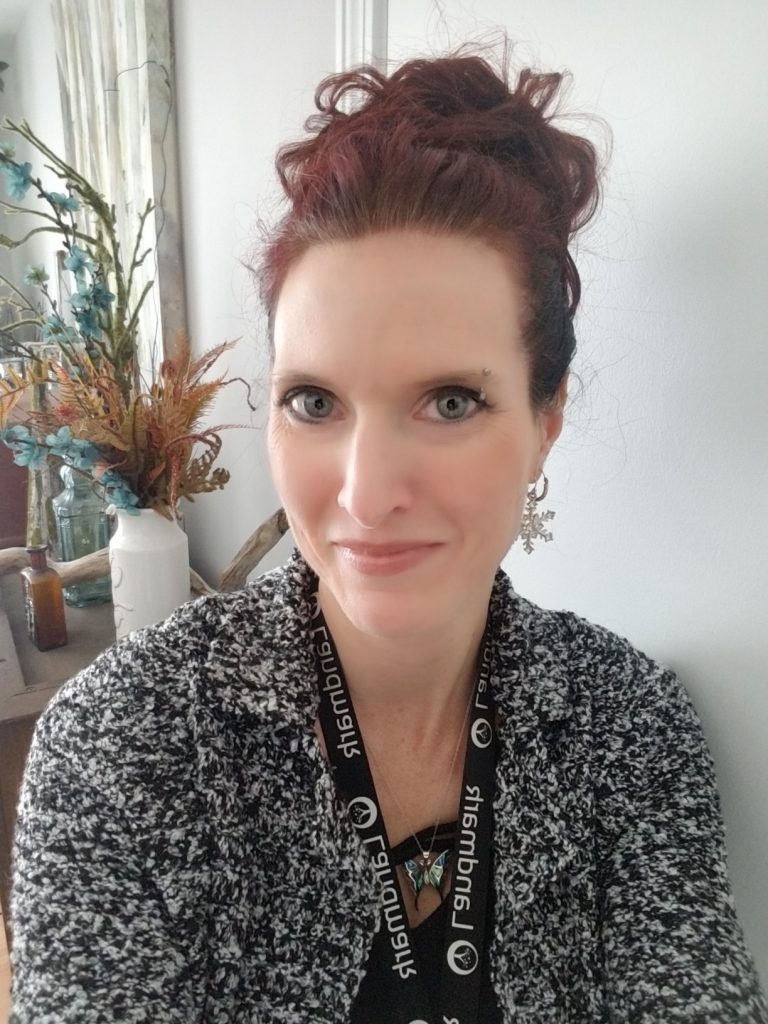 Ware says, "In my community, we've seen some complex situations with caregivers. For example, the spouse of one Landmark patient with dementia got Covid-19 and was hospitalized. This left the patient with dementia home alone, and his extended family was afraid to help because he had been exposed to the virus. Fortunately, his dementia wasn't advanced. The family and neighbors helped by delivering groceries and waving to him through the glass door. Landmark checked in on him often and spoke to his family frequently. Eventually, his spouse recovered and returned home."
Landmark social worker Joy Martens, MSW, LCSWA, says her team has received markedly more phone calls from patients. Martens, who works primarily with patients in rural locations, says transportation has been an issue for many people. Landmark encourages patients to remain at home unless it is an unavoidable situation such as a medical emergency.
Joy describes one difficult situation; "A 69-year old Landmark patient acquired Covid-19 at her doctor's office. Her husband, who is 79 years old, was her transportation source. He contracted the virus from her. They're now using Landmark telemedicine visits to get through this difficult time."
Community Mental Health Services Disrupted
When the pandemic first began, Landmark social workers addressed patients' most immediate needs, such as food access and prescription delivery. Martens says, "Now we're seeing the longer-term effects of the pandemic, such as depression, anxiety, and isolation. Some insurance companies have waived psychiatry copays and psychologist copays. But many mental health services have been paused due to the pandemic."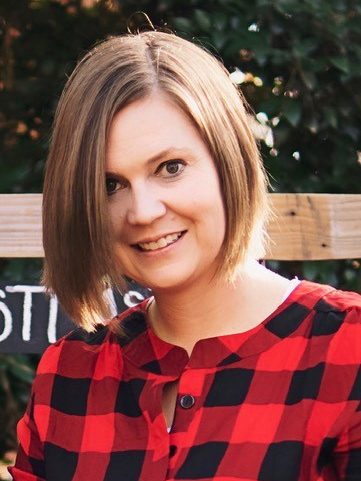 Martens continues, "We have patients who struggle to get the mental health services they need. Telemedicine works for some patients, but our older patient population is not always savvy with it. The local mental health clinics are shut down, and some patients can't access telemedicine for cognitive or technical reasons."
Isolation Taking A Toll
Martens says, "Our patients sometimes get frustrated when we tell them we can't come out for an in-person visit for all circumstances. They aren't getting the social contact they need."
By this point in the pandemic, many people have become isolated, with few outlets for social interaction. Ware says, "Companion programs are not in operation. Most senior centers haven't opened yet. Even where some are starting to reopen, people don't feel comfortable going out. They see on the news that people are going out and spreading the disease. Some are even worried about hiring home health aides, because they fear the aide may have been exposed to Covid-19."
Ware says, "One Landmark patient and her caregiver both got the coronavirus. The caregiver, who was the patient's brother, died. Nobody else in the family understood the patient's finances, and Landmark social workers were scrambling to help them. Then the patient's daughter and son-in-law both got coronavirus too. No nursing home wanted to accept the patient because she was positive for Covid-19. That prolonged her hospitalization and the family was not allowed to visit her. The Landmark patient eventually recovered and went into long-term care."
Working to meet the increased needs.
To meet increased patient needs, Landmark social workers harness outside resources and check in with patients more frequently. In addition, they offer a listening ear, validate feelings, and teach coping mechanisms. Martens says, "We advise patients to limit their exposure to the news. The media can sometimes create hysteria, especially when patients are at home with nothing else to do. They watch the infection statistics go up and up."
Ware adds, "We have helped patients by providing our anxiety workbook. Some prefer to start a journal. It is important for our patients to reach out to people—to call Landmark, family and friends."
The community services available vary by location. One example is HopeLine, an independent volunteer organization in North Carolina that provides crisis intervention and suicide prevention by phone or text. Martens says, "Ideally, family members and Landmark check in regularly. In addition, HopeLine can be set up to reach out weekly through the pandemic. There is always someone there who will talk to them."  Ware says that in her area there are similar programs offered through the elder services agency.
Martens says, "It's great when our patients can create a hobby and get outside a little bit. If they can't get out and garden, they can plant herbs to keep on the table and water them every day. Our patients have been doing a lot of puzzles to keep their minds sharp and busy. These are some of the coping mechanisms we talk to them about."
Coping mechanisms are important because there have been more losses than usual. Ware says, "One of our patients lost five friends within three weeks. She called Landmark in distress. It was difficult because when I called her rural location the calls would drop. I eventually was able to set her up with an elder service agency to provide counseling."
According to Martens, "Grief support has become a major need. We offer telemedicine support groups when the patient has the right technology. I've been recommending helpful books to read or listen to. There are also podcasts for grief and bereavement."
The entire clinical team works together.
Landmark proactively conducts check-in calls with many of our patients. During this call, Landmark assesses non-medical needs such as socialization, food delivery, and pharmacy delivery services. When a need is identified, a referral to social work is initiated.
Social workers also tag-team with Landmark's behavioral health providers for medication management, short-term mental crisis care, and helping to select an outpatient psychiatrist. Martens says, "Sometimes the behavioral health provider and I alternate weeks to call a patient. For example, one patient lives 50 miles from the closest therapist. His wife died a couple of weeks ago. He is grieving and trying to get mental health services. The behavioral health provider and I work together to help him."
Landmark does not typically provide long-term counseling. A behavioral health provider may counsel a patient five or six times, and then help arrange a long-term counseling resource. During the pandemic, some social workers have helped patients deal with their feelings by talking it through with them or have connected them to community counselors.
Ware says, "One of our patients has suffered a series of strokes, has a difficult relationship with her husband, and lives in a motel. She feels so isolated. Prior to the pandemic, the motel staff had been checking on her. Landmark was able to help get her into PACE—where they have an adult day center, housing, and a longitudinal health worker."
Patients' financial concerns are mounting.
Landmark social workers are hearing more from patients about evictions and foreclosures. People have lost jobs and have no money to pay rent. Ware says, "Some landlords want to evict, but they can't due to Covid-19. Some of our patients have no money for electricity. We try to help by connecting them to local assistance programs and provide guidance to call the utility company and request a payment plan. I worry about what's going to happen when these special plans end."
Martens says, "We advise patients to focus on their basic needs first. Sometimes, we help patients with their budget. We can sometimes help patients find ways to reduce their prescription costs through resources such as Simplefill or Prescription Hope. One patient went from a $600 prescription expense per month down to $85."
Preparing for more waves of the pandemic.
As the pandemic continues, Landmark social workers prepare for new and ongoing challenges.
Martens says that over time, dependence on telemedicine will become more difficult. "Many patients and providers struggle with the limitations of telemedicine. Without an in-home visit by our providers, we don't know what the living environment is like. It's harder to identify true needs in the home. We see so much more when we go to the home. Even if it's just one visit."
Ware says, "Longer-term, I worry most about people that don't have a family support system. They've really struggled throughout this. If they lose their home care or are afraid to have health aides in the house, Landmark may be the primary resource they have to help them."
While Landmark social workers and behavioral health providers have been working to address patients' non-medical needs through telephone and video contacts, many look forward to once again being able to return to seeing patients in their home environment.