June 1, 2021
Creating a Safe Home for Those with Alzheimer's
Landmark providers specialize in home evaluations and modifications and can help adapt the home setting to meet patients' needs.
Home safety is especially important when caring for a loved one with Alzheimer's disease or dementia. Adapting your home to your loved one's needs will allow them more freedom and independence, while giving you peace of mind.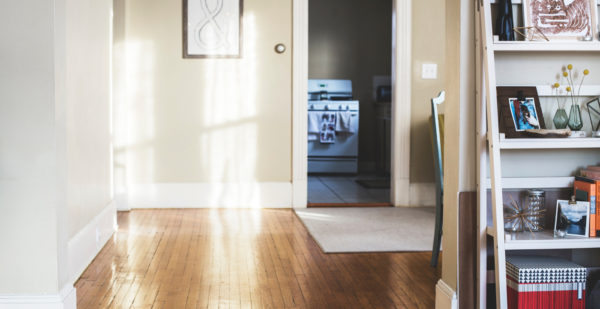 Create a safe indoor environment.
Use safety knobs on appliances such as the stove, and on drawers that hold potentially dangerous items.
Test smoke and carbon monoxide detectors to make sure they are working properly.
Keep staircases well-lit and add a handrail that extends beyond the first and last steps. If necessary, add a safety gate to prevent your loved one from using the stairs on their own.
Easy ways to help prevent falls.
Install night lights in the bedroom, hallways and bathroom.
Add bars to the shower and bathtub to prevent slipping.
Remove potentially slippery surfaces such as throw rugs. Add nonskid strips to slippery surfaces such as hardwood and tile floors.
Remove clutter in walkway areas.
Create a safe outdoor space.
Lock away any dangerous items in your garage such as gasoline cans, tools and toxic solutions.
If you have a pool, add a gate with an alarm system that alerts you when it is opened.
Add an alarm system to your home that alerts you when doors or windows are opened.
Take other safety precautions as needed.
Use a video monitor for those with advanced dementia or Alzheimer's disease.
Cover open electrical outlets with safety plugs.
Keep a list of emergency numbers handy in case of an emergency.
Landmark providers specialize in home evaluations and can help advise on how to adapt the home setting to meet each patient's individual needs.
Visit our Locations page to see if Landmark services are available in your area.