November 14, 2019
A Day in the Life of a Landmark Physician
Dr. Edward Kim discusses what a typical day looks like as a Landmark physician and why he values spending quality time with each patient.
Edward Kim, M.D., worked as a physician for seventeen years before joining Landmark, beginning in primary care and then spending a decade as a night hospitalist. When asked if he ever imagined he would be making house calls as a physician, Dr. Kim laughs and says, "Not in my wildest imagination."
Devoted Time for Patients
After ten years working the hospital night shift, Dr. Kim was ready to make a change. However, he wasn't ready to give up quality time with patients. He explains, "When I worked at night, I was able to spend one to three hours with each patient and I wasn't ready to give that up."
While Dr. Kim reviewed employment options, a former colleague told him about Landmark. Dr. Kim discovered that Landmark's emphasis on spending quality time with patients lined up with his own values. In January 2019, he joined Landmark as a team leader in Buffalo, New York, where he supervises a team of six advanced practice providers.
A Typical Day
Dr. Kim prepares for a typical day the night before. He says, "I prepare by reviewing the patients I'm going to see. I check our shared medical data base for updates such as recent lab work and X-rays. We value our relationships with our patients, so it's important to prepare ahead of time to establish trust with them," Dr. Kim states.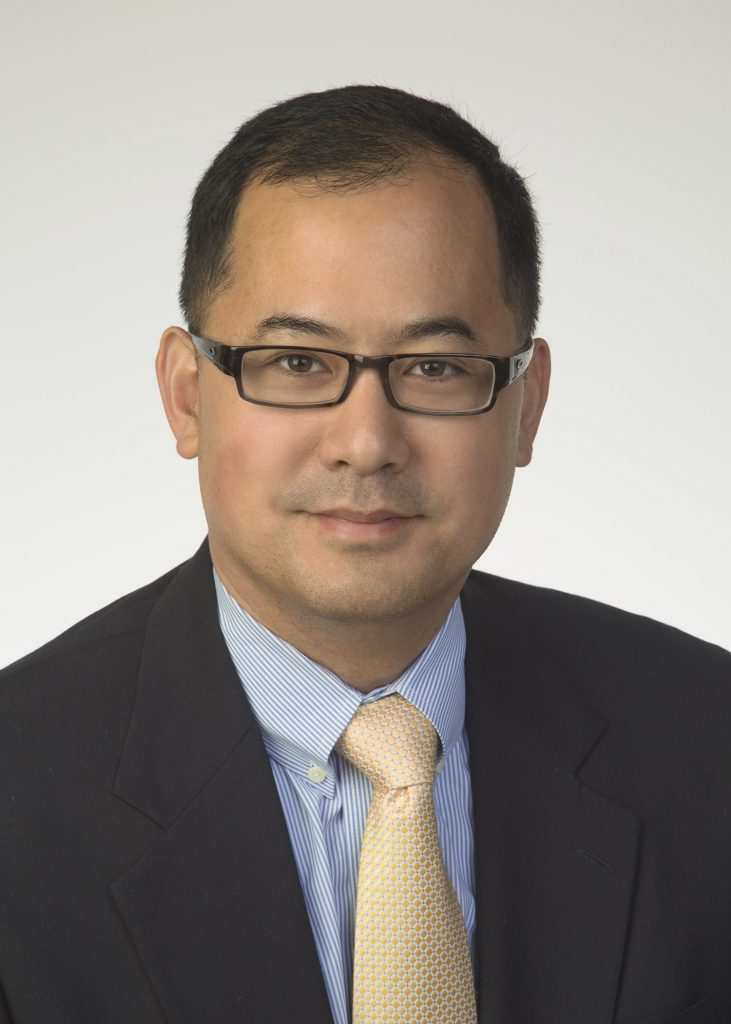 The day of his visits, he begins with a teleconference with his local interdisciplinary team. Together, they review their schedules and addresses any concerns. After the call, Dr. Kim typically visits five to six patients, spending approximately one hour with each patient. Between patient visits, he schedules ten minutes to address questions from his team members.
Seeing patients in their homes allows the care team to fill in gaps for the primary care physician. He explains, "There are enormous benefits to seeing the patient in their home. You see many aspects of their life that can affect health, such as resources, food and their level of support."
Seeing patients at home also offers an opportunity to build strong relationships and establish trust. Dr. Kim recounts, "I had a patient that I was struggling to connect with. It took three visits of sitting with him in his own environment until he confided to me that he could not read. No one ever asked him before. In the home, I see so much more of the patient's story and the life they live."
The Privilege of Seeing Patients in Their Homes
With the benefits of close relationships come the challenges of delivering difficult news to patients you care about. "These conversations are a privilege and a responsibility. During my seventeen years of practicing, I've lived by one rule; do what you would do if it was your own mom or dad. It's our job to educate our patients in a language they understand. We explain the decisions they have to make while being truthful and honest," he says.
Since more than one team member visits each patient, the team can support each other through those difficult conversations. He explains, "It's an incredible treat to be able to work together for our patients. The first joint conversation I had was with a pharmacist for a patient who was on 43 medications. We sat down with the patient for an hour and a half and were able to use our own unique expertise and experience to best serve a patient we both cared about."
Reflecting on his experience with Landmark, he says, "Honestly, I've never worked with a team that is this good. They care so much about each of their patients. That level of care is engrained in the Landmark culture."
Ultimately, what makes Dr. Kim's job most rewarding is the trust his patients instill in him. "We're not just healthcare providers, were navigators and advocates. We help patients who need an advocate to navigate a complex medical system. I never dreamed of the positive impact that I now have on my patients' lives. It's a privilege."
If you're interested in a career with Landmark, check out our careers page to learn more and join us!