November 7, 2018
6 Top Reasons to Be a Nurse Practitioner
Are you looking for a rewarding career? Being a nurse practitioner might be right for you. Here are 6 top reasons to be a nurse practitioner.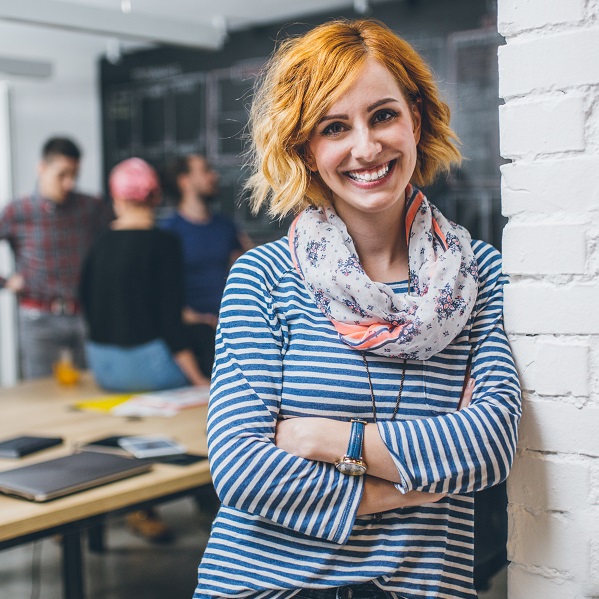 There are approximately 56,000 nurse practitioners in the United States.
With tremendous job growth predicted over the next several years, it's a path with ample opportunities for a rewarding career.
In this article, we'll explore some of the many reasons to become a nurse practitioner. Below are 6 top reasons why becoming a nurse practitioner could be the career for you.
1. You'll Treat the Whole Patient
Working with Landmark is much different than most other Nurse Practitioner jobs. Many nurse practitioners and physicians see a myriad of patients every day. It can be difficult to see the big picture of what someone is going through when you only see them periodically for a few minutes at a time in an office setting.
When you're a nurse practitioner with Landmark, you'll visit the patient in their home environment and you can take the time to understand their challenges. This will provide you with more insight into their health issues. You'll be able to diagnose illness, prescribe medication and suggest changes to their lifestyle and treat the whole patient to ensure that they can live their lives to the fullest.
2. You'll Be in Demand
For the past few years, nurse practitioners have ranked within the top 5 best occupations. As a nurse practitioner, you'll be in demand. The Bureau of Labor Statistics states that the field is expected to grow by 31% between 2016 and 2026. There will be 64,000 more jobs available throughout the country, meaning you'll won't be short of patients to treat or job opportunities.
3. Privileges of a Physician
Nurse practitioners can make diagnoses, treat patients, create a treatment plan, interpret diagnostic tests, refer patients to specialists, and prescribe medication, making their role similar to that of a physician.
Some patients may state that they wish to only see a physician. At Landmark, all medical groups are physician-led, and you'll be part of a larger team that works together to meet that patients' needs. In many cases, seeing a nurse practitioner instead of a physician reduces the patient's wait time, allowing them to receive immediate care and treatment as needed.
While part of a multi-disciplinary team, being a strong independent provider is important as much of your day will be treating patients at home and helping them in a similar capacity to a physician. This will allow you freedom you may not have had elsewhere or in other roles.
4. You'll Do Something You Love
Most individuals who decide to become a nurse do so because they love what they do for a living. Many are compassionate individuals who find rewards not only in the monetary benefits of being a nurse practitioner, but because they genuinely love caring for people.
If you're attracted to nursing in the first place, you probably fall into this category. As such, you'll find being a nurse practitioner fulfilling in many aspects.
5. You Get to Make a Difference
Many professions enable individuals to make a difference in people's lives and communities. Teachers, for example, often make an impact on students, but don't see it for many years. As a nurse practitioner, you will be able to see the direct impact you make on your patients' lives and the community as a whole.
6.  Help a Wide Range of Patients
You can help people of various ages, races, genders and socioeconomic backgrounds. At Landmark, nurse practitioners focus primarily on adult and elderly patients with complex, chronic conditions. These are patients who benefit from additional access to medical care, in coordination with their other doctors and specialists. If understanding a patient's lifestyle and health goals and orchestrating their care appeals to you, then Landmark may be a good employer option.
Be a Nurse Practitioner
There are many good reasons to be a nurse practitioner, and we've only covered a few. As you plan and research your future career, look through our website to learn more about us and check out our Careers page to learn more about the open positions at Landmark.
For additional information, click on the "Becoming a Nurse Practitioner Series" links below.
How to Become a Nurse Practitioner:
https://www.nursing.org/careers/nurse-practitioner/
Flexible Nurse Practitioner Programs:
https://www.nursing.org/online-programs/dnp/
Scholarships to Become a Nurse Practitioner: 
https://www.nursing.org/scholarships/
NOTE: Restrictions on nurse practitioners practicing at their full scope exist in some states. Review your state's requirements for more information.  
The information provided herein is intended for your general knowledge only and is not a substitute for professional medical advice or treatment for specific medical conditions. You should not use this information to diagnose or treat a health problem or disease without consulting with a qualified healthcare provider. Please consult your healthcare provider with any questions or concerns you may have regarding your condition.