October 14, 2020
American Pharmacists Month
Landmark celebrates American Pharmacists Month.
October is American Pharmacists Month. Pharmacists are an integral part of Landmark's care team, providing education to patients, resolving medication-related problems and ensuring the safe and effective use of medications for Landmark patients.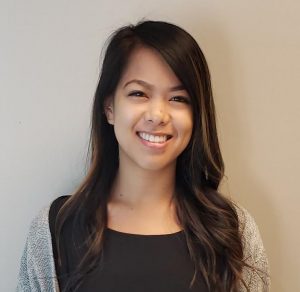 Doctors of Pharmacy Irene Hanna and Erin Wen are pharmacists at Landmark focused on caring for patients with uncontrolled diabetes. In Hanna's previous role, she ran a program for diabetes patients in an outpatient setting. When she joined Landmark, she saw the opportunity to create a program to help Landmark's diabetic patients. Wen, who previously worked in a hospital setting, was excited to join the program and develop ongoing relationships with patients.
Diabetes Program: A 3-Pronged Approach
Landmark pharmacists work with patients on medication management, education and lifestyle interventions. The pharmacy team saw the opportunity to work with patients with uncontrolled diabetes to improve their health, even if they had not expressed concerns over their medication.
The pharmacy team kicked-off the diabetes program at the end of February 2020. The team identified patients with uncontrolled diabetes who had an A1C (blood sugar test) level above nine, uncontrolled blood sugars or frequent hospital visits related to diabetes.
Explaining the need for the program, Dr. Hanna says, "During a typical provider visit, there is not a lot of time spent discussing medications and how they work. Through this program, the pharmacists meet with patients to explain how we are treating the disease to meet the patient's goals. We often find that it is the first time that someone has explained to them how the medication works and the importance of following their prescribed regimen."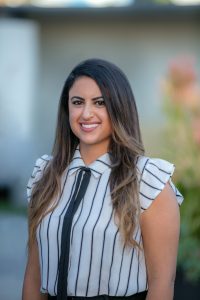 Positive Patient Outcomes Across the Board
Over the last six months, the team has seen steady improvements across its patient cohort. Twenty seven (27) out of 27 patients have recorded improvements in blood sugar. Patients who were enrolled in the diabetes program had a median A1C level improvement of 2.1 reduction from baseline over the first two months. The team's success is being noticed. They have received more than 100 referrals from Landmark providers for the diabetes program in Southern California.
Reflecting on success with patients, Dr. Wen explains, "I had a patient with an elevated A1C level who was noncompliant to her medications, she wasn't testing her blood sugar regularly and wanted to lose weight. I visited her at home and discussed the program and her goals. I realized she was taking more insulin than she was prescribed and running out of her prescription early. Cataracts impaired her vision and made it difficult for her to see how much she was injecting. We were able to switch her to an insulin pen so she could see the amount clearly. Three months after seeing her, her A1C levels dropped from thirteen to less than nine, and as an added bonus, she lost weight."
Dr. Hanna shares a positive experience she had working with a 77-year-old patient with Type 2 Diabetes. Dr. Hanna says, "The patient frequently visited urgent care or the emergency department (ED) due to extremely high blood sugars. I optimized her diabetic medications and I called her every day to make sure her blood sugar was under control. Since we started working together, she hasn't gone to urgent care or the ED for any diabetes related illness and her A1C levels dropped almost by almost five points."
Dr. Wen says, "We follow up with our patients every week or two. It's not just about medications and blood sugar levels. We learn about their lives beyond their treatment plans." Hanna adds, "We don't just put pills in a bottle, we have a relationship with our patients."
Success Comes from Team Support
Dr. Wen explains, "We wouldn't have the success of this program without the support of the whole team. We have physician oversight and have monthly rounds to discuss patient care. Dietitians are instrumental in helping patients create better habits. While the healthcare ambassadors assist with contacting patients. It's a team effort."
The program has been so successful, the pharmacy team hopes to extend their services to other chronic diseases states.